Super REAL Human Podcast – Talking Creativity and Content Creation with Christine McShane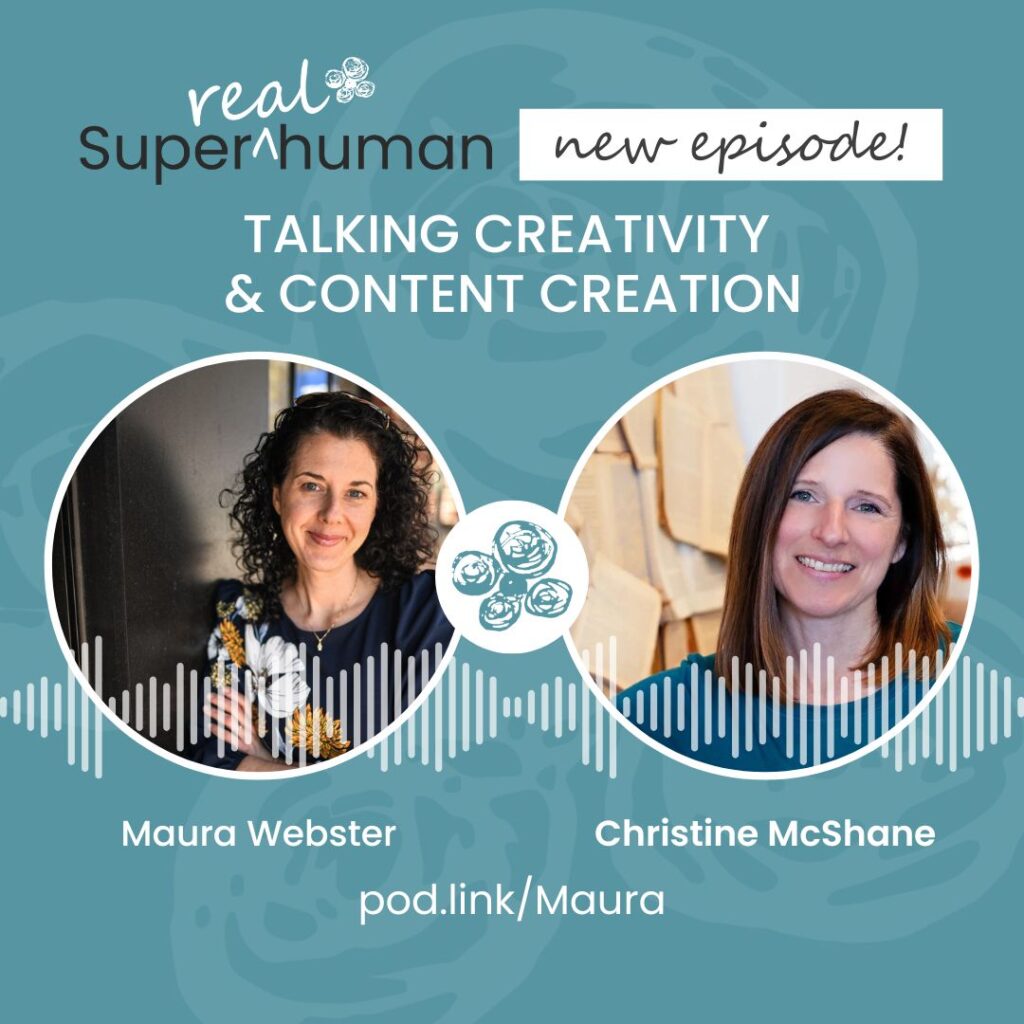 Episode #100
Ready to turn your brand strategy into digital conversations with the clients that bring you joy? Join me in this episode as I welcome special guest Christine McShane. Christine is the owner of Christine McShane Creative. She is a copywriter and content creator who helps personal brands and small businesses create authentic and lasting digital brand relationships through intentional website copy and consistent content. They discuss the importance of consistency in brand strategy and digital conversations. Christine shares insights and tips for creating effective web copy and social media posts that invite people to start or deepen a relationship with a brand.
You can find Super Real Human on Apple podcast, or your favorite podcasting platform!
Below is the link to the episode on Google Podcasts.