Super REAL Human Podcast – Reflection & Intention: Questions to Ask for the Best Year Yet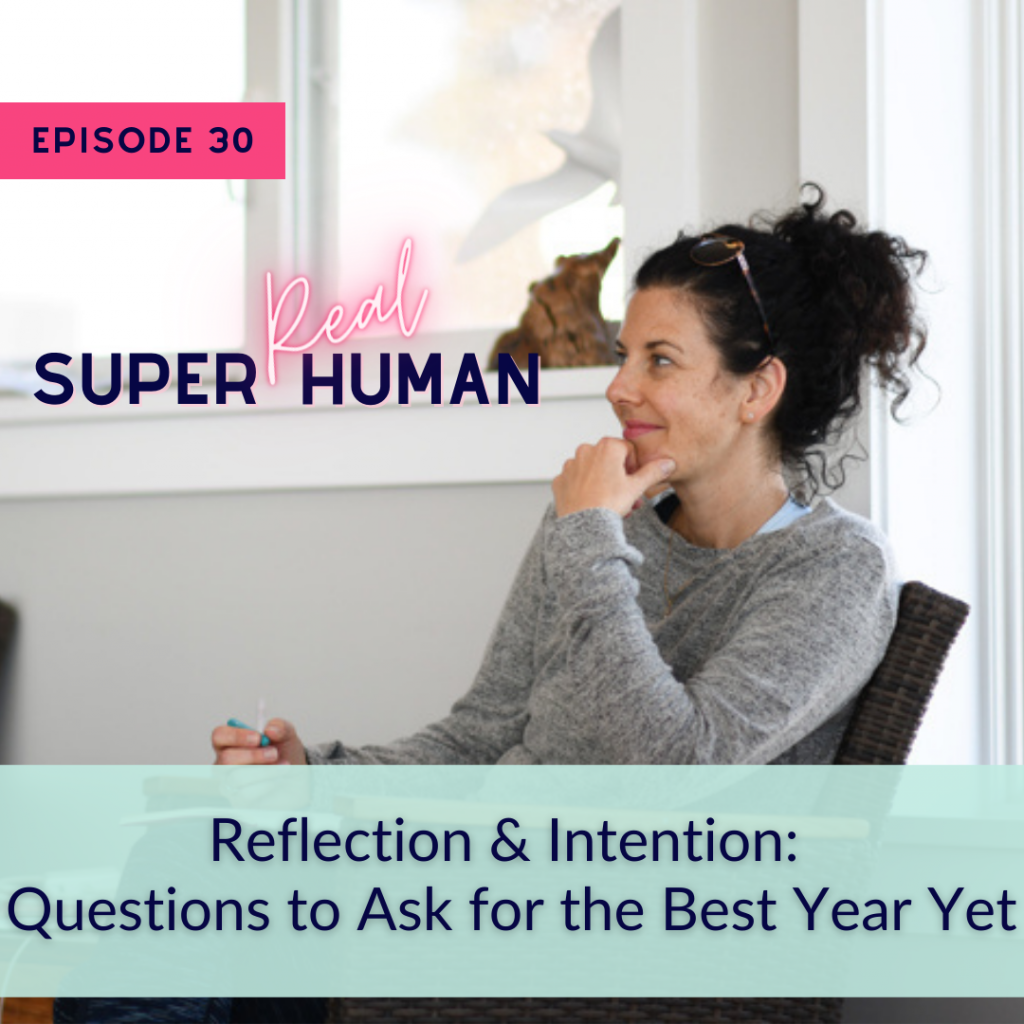 Episode #30
Reflecting on this past year, ask yourself: What have been your biggest accomplishments and celebrations? What have been your biggest struggles and areas that need improvement? Then, looking forward to the upcoming year: What goals and intentions are you setting for yourself and in your business so that you can have the best year yet? I share in this episode how I am bringing this year to a close in my business and the intentions that I have for the next 365 days.
You can find Super Real Human on Apple podcast, or your favorite podcasting platform!
Below is the link to the episode on Google Podcasts.