Here's how we're surviving what I'm calling "Mandatory Family Fun Time"…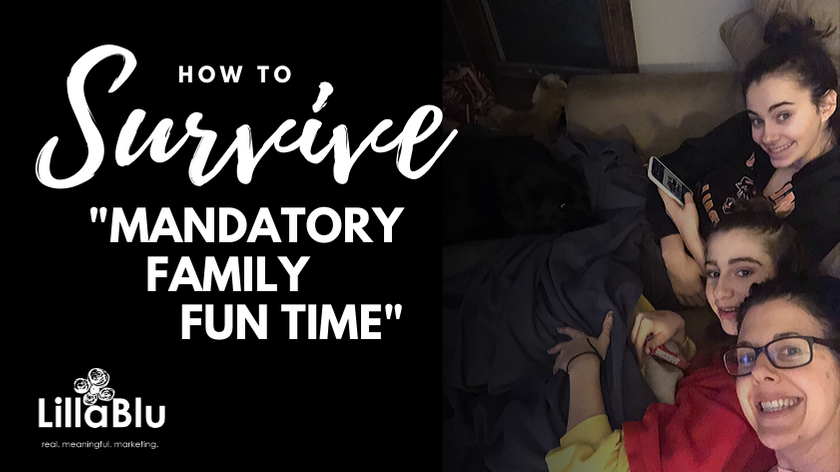 As I've fallen a bit out of my morning routine these past few weeks…I've learned (the hard way) what the non-negotiable things are for me to be a happy, energetic, positive (read: not crazy and stressed out and keeping the "fun" in family fun time) Mamma…
Shower every day (yes, it was getting a little lax)
Meditate and practice gratitude, and
Work out.
Every. Single. Day.
Here are some of the big things we're all doing at our home:
Move.
I'm pretty sure the only thing keeping my girls and me from pushing each other over the edge (we have a waterfall out back…this could ACTUALLY happen…) is exercising. Walking, running, 21 Day Fix on Beach Body on Demand…whatever it is – we've got to get moving.
Read.
I haven't had the chance to do this yet, but I HAVE put new books into my Audible library. If you're like me, you may have some built up credits in your account…go on an "already paid for" shopping spree! And if your books are good motivational books like some of mine – your kids can listen in, too!
Purge and organize.
We moved into our home at the beginning of last summer. And I have a TON of boxes to still unpack and purge. A little each day, and when we can have friends over again (which we love!) our porch and home will be purged, clean, organized, and ready!!!

This also helps with creating a more relaxing work environment.
Creating space allows space to create.
AMIRIGHT???
Cook something new.
It's the perfect time to try something new. Every day is a new episode of Iron Chef here. What's in the fridge? What's going to go bad? What IS that??? So far, we've made Granola, a cake, fried pickles, sweet potato noodles, cucumber salad, and a bunch of our staples. It's fun, so far it's all tasted good, and the girls are leading the experimentation!
But what I have really needed to learn, and accept, are the things that make me a better, kinder, more badass Business Owner….
Now the biggest challenge, even for those of us who are used to working from home, is that we HAVE to work from home. Literally…many of us are under stay at home orders… So, after we stock up on wine… how do we manage? How can we ACTUALLY survive and thrive in this environment with new teenage coworkers and four-legged assistants???
Take the time for you!
Take movement breaks, make lunch, laugh, move, even get some chores done.

I'm actually more productive giving myself limits, saying I'll be done by X o'clock…and sticking to it! It helps that my coworkers still need me to flip the mom switch back on at SOME point…it does.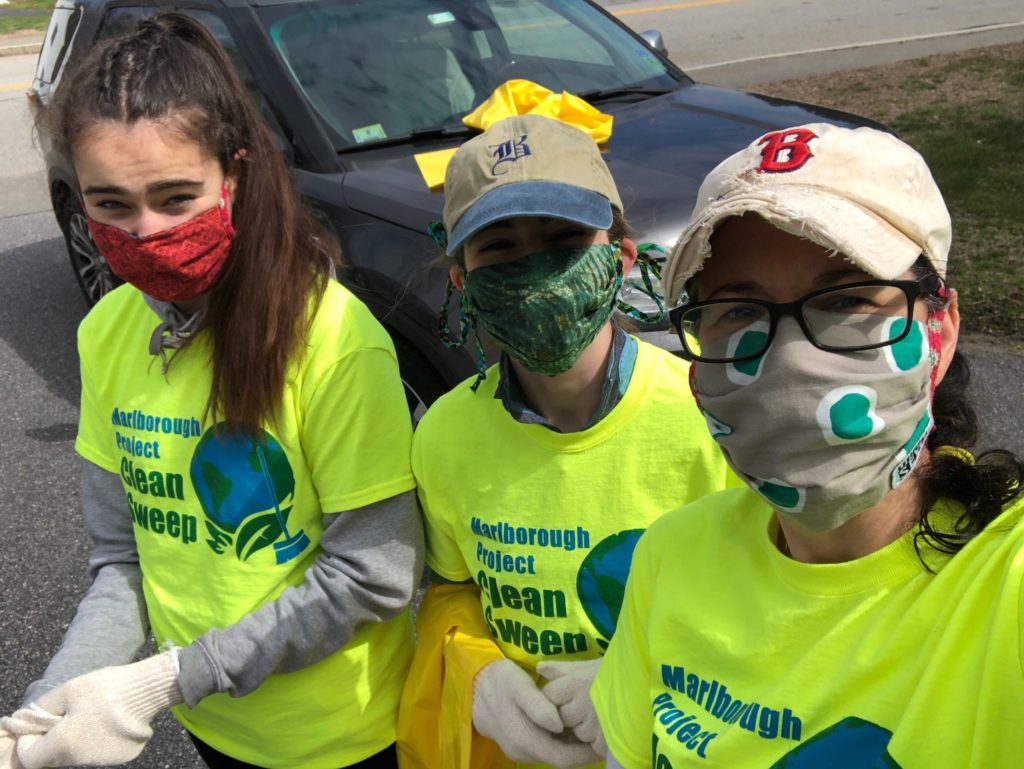 But the real question is…how do we keep our businesses going, our bills paid, and food on the table?
It's hard, for sure.

Fear and uncertainty are kicking up scarcity issues for so many, and that is only making a stressful time more challenging. My answer to this is love, kindness, grace, and commitment. For yourself and for others.

Hustle looks different in times like these…and it's not so much about making the sale, but about growing your audience. Reaching new people.

And for all the givers out there, it's your time to shine. Help those who are looking to you for advice, knowledge, skills, and encouragement.

Now… trust me – I TOTALLY understand the need as a single mamma with two teenage girls for revenue to remain consistent.

I am NOT saying that you should stop selling/working.

What I am saying is that we're all being called to give a little more. Do a little more. Help and share a little more. This will go the distance when life and business return to more of the normal we remember, and it will, and folks remember who they turned to when they needed whatever it was most. 

The hugger in me is crying, but I'm sending you the biggest one I can imagine, and so much love, as we adapt, pivot, learn, and grow together.