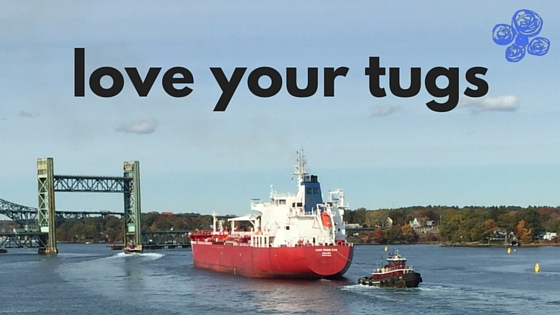 Why Your Marketing Plan Needs Its Tugs (and Pushes)
We all know it. The feeling of moving, with little control over where you're going or how you're going to get there. You can see where you want to go, but you are crossing your fingers that's where you land. Like this giant ship coming into Portsmouth… the momentum was there. But it needed guidance. Help.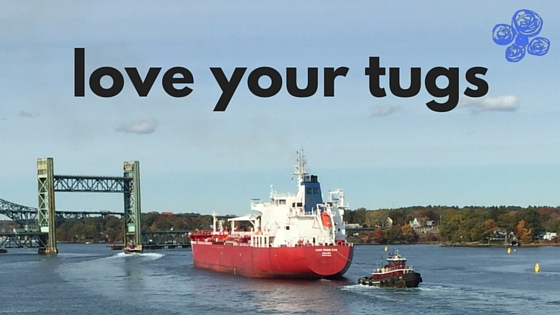 A Plan (aka A Marketing Plan).
It needed its tugs.
One behind – engines in reverse to ease up when danger got too close.
One ahead – nudging, pulling, steering.
Small and mighty, they never overshadow the ship…they just guide it to success.
Now look at this ship and picture your company logo on the side.
That forward-moving monstrosity is your business, being powered by all that's happening on each deck. The captain (that's you by the way) see's where things are headed…but all the activity going on? It's happening without seeing the big picture. There's no plan in place. Decks aren't coordinating. The engines are just saying move, move, move.
You're feeling a bit out of control, right? Uncertain if you're going to reach your goals. Getting to your destination feels like a game of odds rather than a definitive "We've got this!"
That's when you know things need to change. You need to get everyone on the same page. Aligned.
You need your tugs.
They know the harbor. They know the path. What works, what doesn't, and most importantly, they understand your goals.
Let them push. Let them pull. They know the plan. Heck, they built it with you. Your whole team, working together, with the helpful nudging, pushing and pulling of your tugs, will get you moving efficiently toward your goals, for each adventure, time and time again.
Small and mighty, they never overshadow the ship…they just guide it to success.
Are you ready?
Do you have tugs ready to guide you? Is your plan in place? Are you supported enough to do what you do best…be the captain?
If you're ready for the support of your very own tugboats, drop me a line. Let's do this together.