Super REAL Human Podcast – Walking Through with Jackie Dighans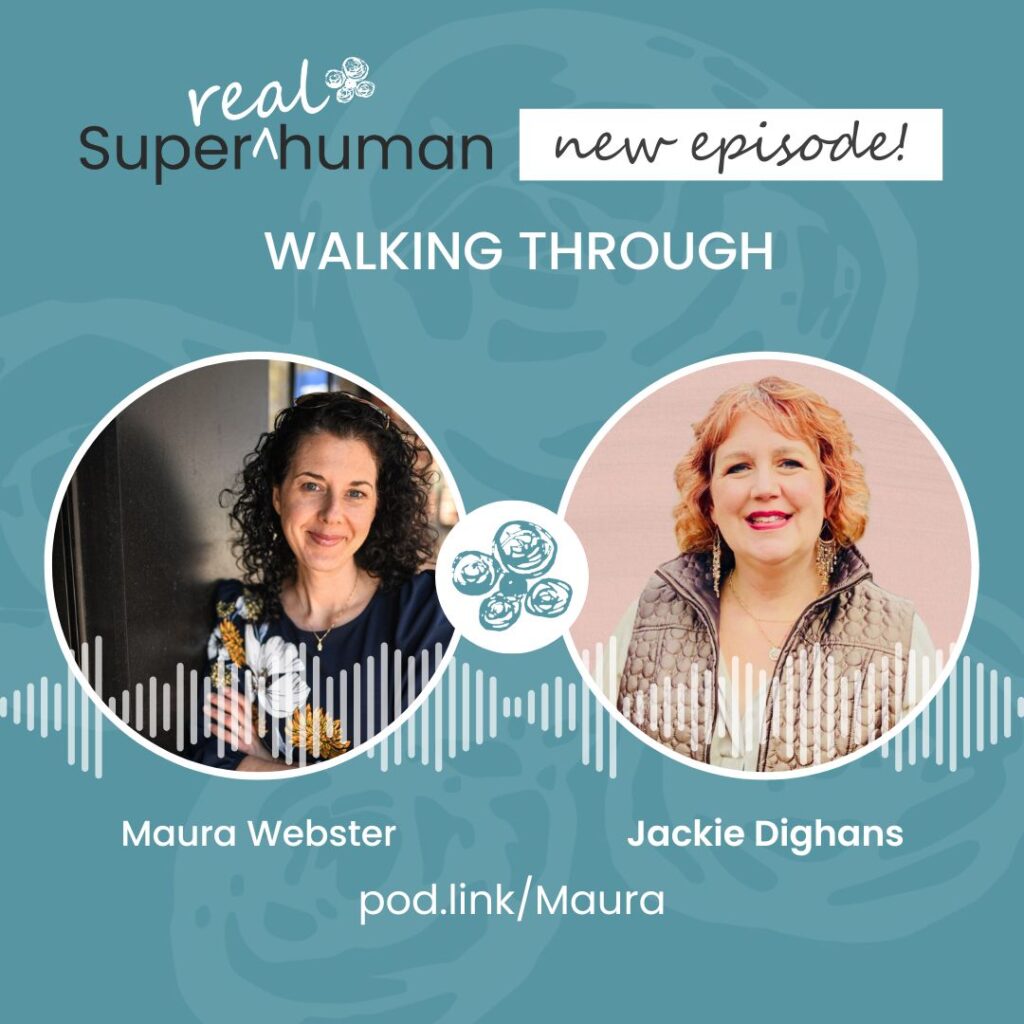 Episode #101
In this episode of Super Real Human, I welcome special guest Jackie Dighans. Jackie is a mother of ten children, a homeschool teacher, and a faith-based life coach. Jackie shares her story of how she and her husband felt called by God to have a large family and how they took it one child at a time. She talks about the challenges of raising a large family and how she relied on her faith to get through it. The episode emphasizes the importance of faith and perseverance in achieving one's goals.
You can find Super Real Human on Apple podcast, or your favorite podcasting platform!
Below is the link to the episode on Google Podcasts.