Super REAL Human Podcast – The SIMPLE Way to Feel Your Best with Jenny Smith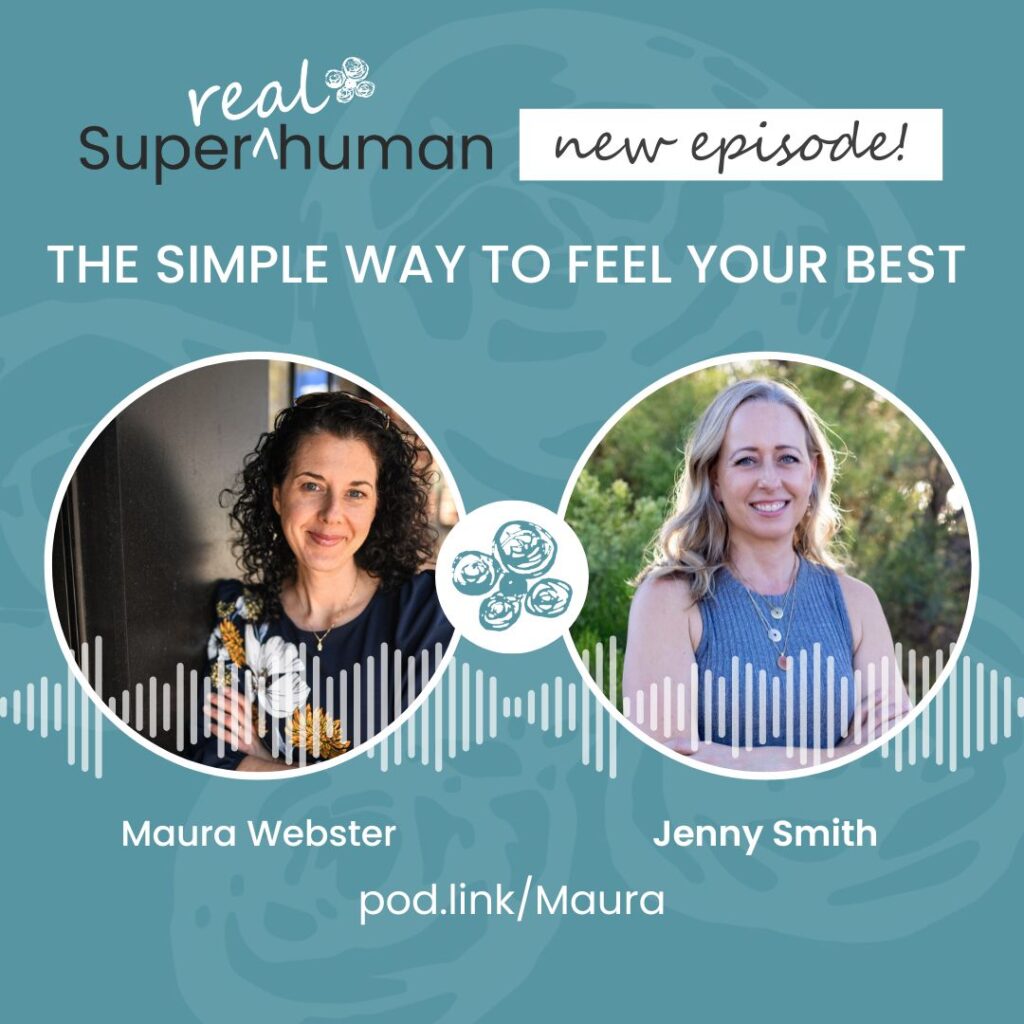 Episode #92
When you have a medical issue, do you go to the doctor, listen to what they have to say, and then fix it? Or perhaps you feel like your medical issues are because you aren't as young and fit as you used to be? Sounds familiar to me too! Here's the thing, not all medical issues take a quick 15-minute appointment or are because you just need to eat healthy and exercise. There is a root cause of your medical issue. Jenny Smith joins the podcast to dive into how you can find that root cause through functional medicine to be able to feel your best.
After a lifetime of struggling with personal symptoms and losing loved ones to chronic diseases, Jenny Smith's mission has become clear to help other women take back their health. After many years of experience in education and social services, she switched gears and became a certified Functional Medicine Health Coach. She helps frustrated women lose weight for good by teaching them a simple approach to weight loss without calorie restriction or excessive exercise. She takes a holistic approach to sustainable weight loss and believes food is medicine.
You can find Super Real Human on Apple podcast, or your favorite podcasting platform!
Below is the link to the episode on Google Podcasts.