Super REAL Human Podcast – Finding Freedom with Melissa Rohlfs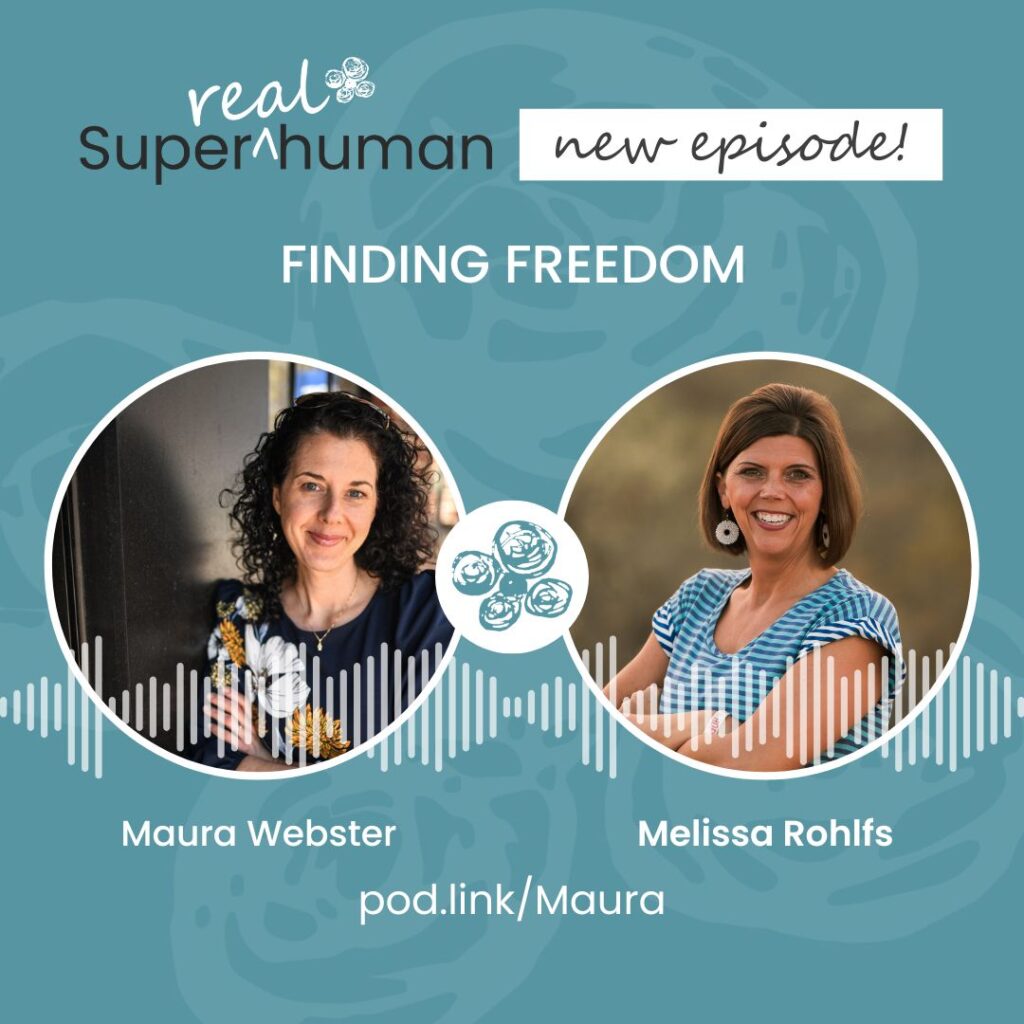 Episode #97
I am so excited to welcome Melissa Rolfs to the podcast. Melissa is a certified holistic health and life coach, to discuss all things freedom. Melissa helps busy women find freedom and feel at peace with their food, their bodies, and their lives. She shares easy strategies to avoid turning to food for relief, empowering women to break free from dieting, emotional eating, and self-image issues so they can feel empowered in their own skin. The conversation also touches on the challenges of podcasting from home and editing out background noises.
To hear Melissa's personal journey and how her struggle with health and body image issues led her to become a coach, then join us in this episode today.
You can find Super Real Human on Apple podcast, or your favorite podcasting platform!
Below is the link to the episode on Google Podcasts.