Super REAL Human Podcast – Confidence Quick Fix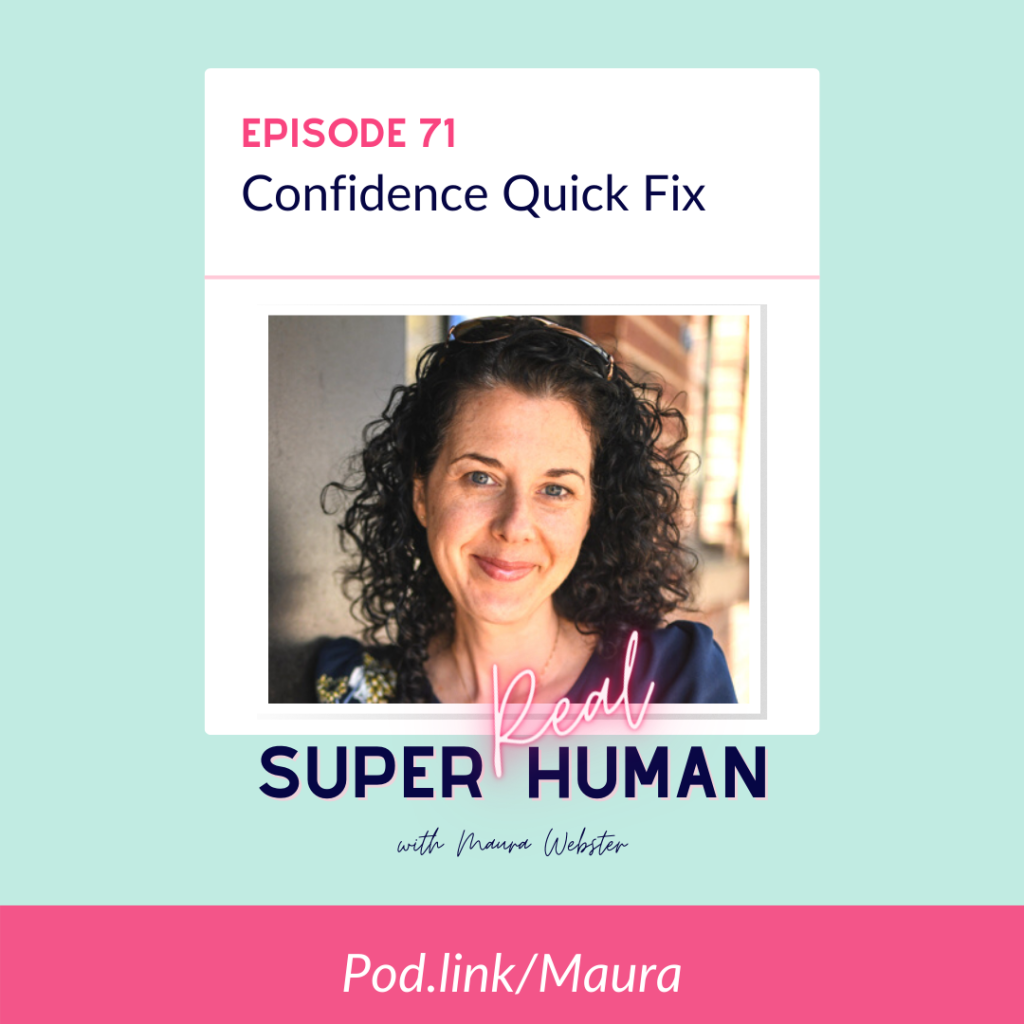 Episode #71
We all struggle in one way, shape, or form with our own confidence. We also have different ways we can interact with confidence and have confidence for others. We all go through a series of self-doubt and could use a confidence boost!
In this episode, I share the self-doubts my oldest daughter is going through as a senior in high school- keeping up with school work, sports, applying for colleges, deciding on a major, etc.  She is up against multiple deadlines and doesn't really know which direction is going to be right for her, as it will impact the rest of her life.
If you are in need of a confidence boost, then join us in this conversation to hear a quick fix.
You can find Super Real Human on Apple podcast, or your favorite podcasting platform!
Below is the link to the episode on Google Podcasts.