Super REAL Human Podcast – What is it about the ocean?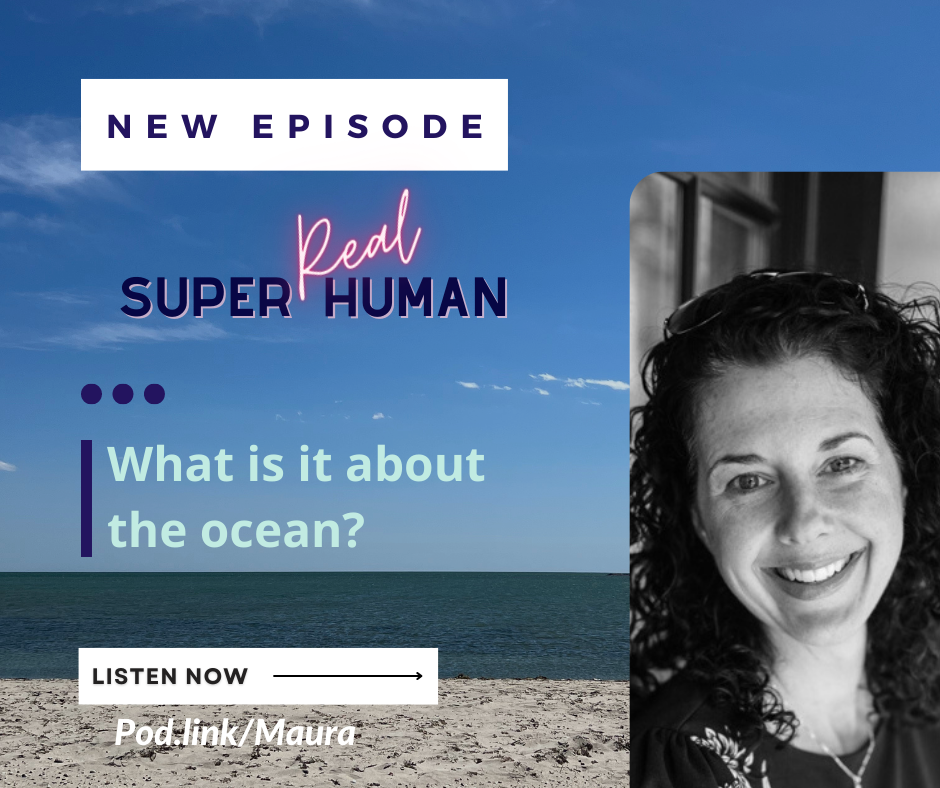 Episode #47
What is it about the ocean that instantly transforms you into a place of calm and serenity? Is it the smell of the ocean and the mist as it hits your face? Is it the warm sand between your toes as you sink down? Perhaps it is the tide as it pushes, pulls, and changes the evolution of the shoreline? Or is it staring at the horizon and the great unknown beyond it? In this episode, I talk about how the ocean brings me so much stillness and comfort during times of chaos and unclarity. I explain how grounding it is to journal while having my feet in the sand. It is all about ebbs and flows.
You can find Super Real Human on Apple podcast, or your favorite podcasting platform!
Below is the link to the episode on Google Podcasts.