Super REAL Human Podcast – The Relapses of a Control Enthusiast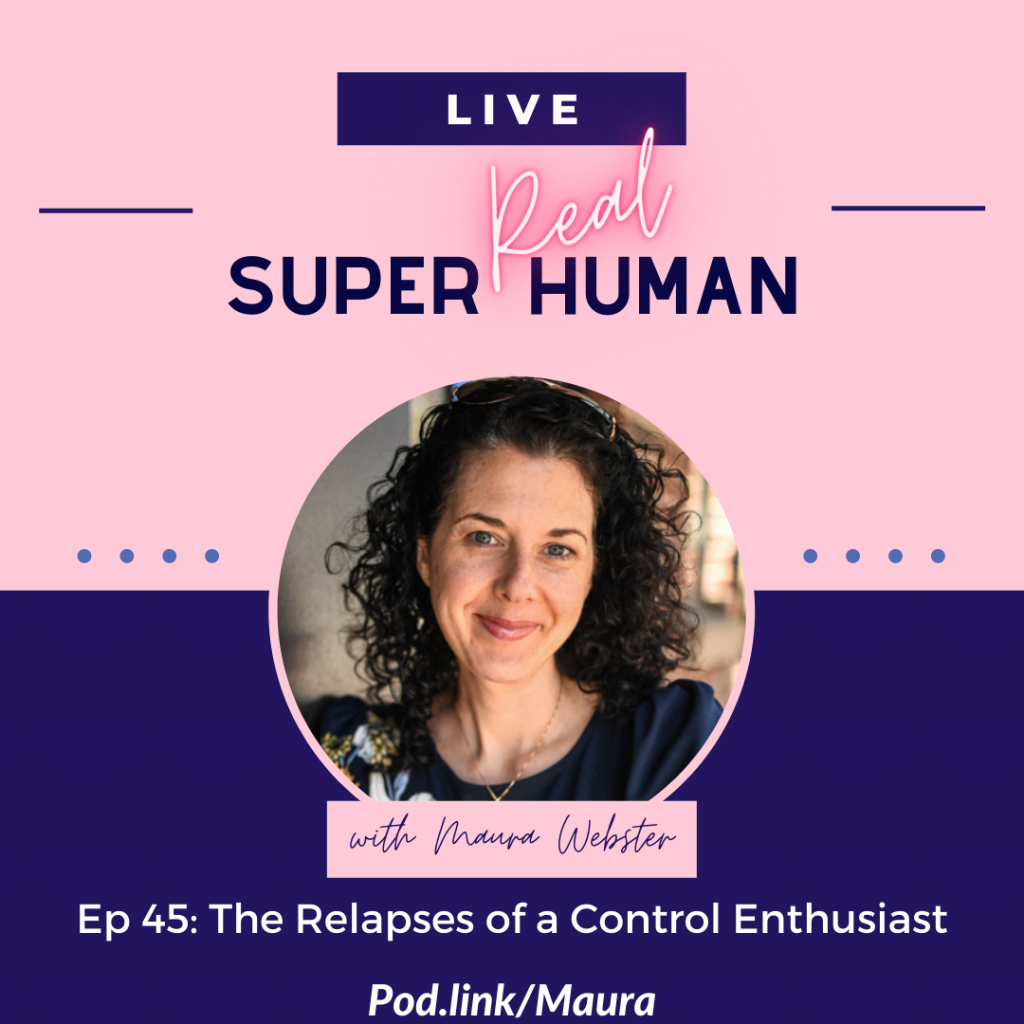 Episode #45
As a recovering control enthusiast, how do you handle the raging urge when you feel like you need to control a situation? Meaning, when you are on the path of being imperfect, how do you handle the feelings of needing to be perfect when they show up? In this episode, I share very vulnerable feelings and is transparent about the things that are very difficult for a recovering control enthusiast to let go of. I share how I am dealing with my father's health, my maturing teenage girls, and balancing a relationship with Darren. I explain that by trying to fix everything, you take away the opportunity from other people to own their stuff. You take away their opportunity to learn and grow the way they need to learn and grow as sovereign human beings. You cannot control the outcome, and that is ok. You can control your presence and the support you offer to others. 
You can find Super Real Human on Apple podcast, or your favorite podcasting platform!
Below is the link to the episode on Google Podcasts.