Super REAL Human Podcast – The Generosity Practice & Marketing Archetypes with Christina Frei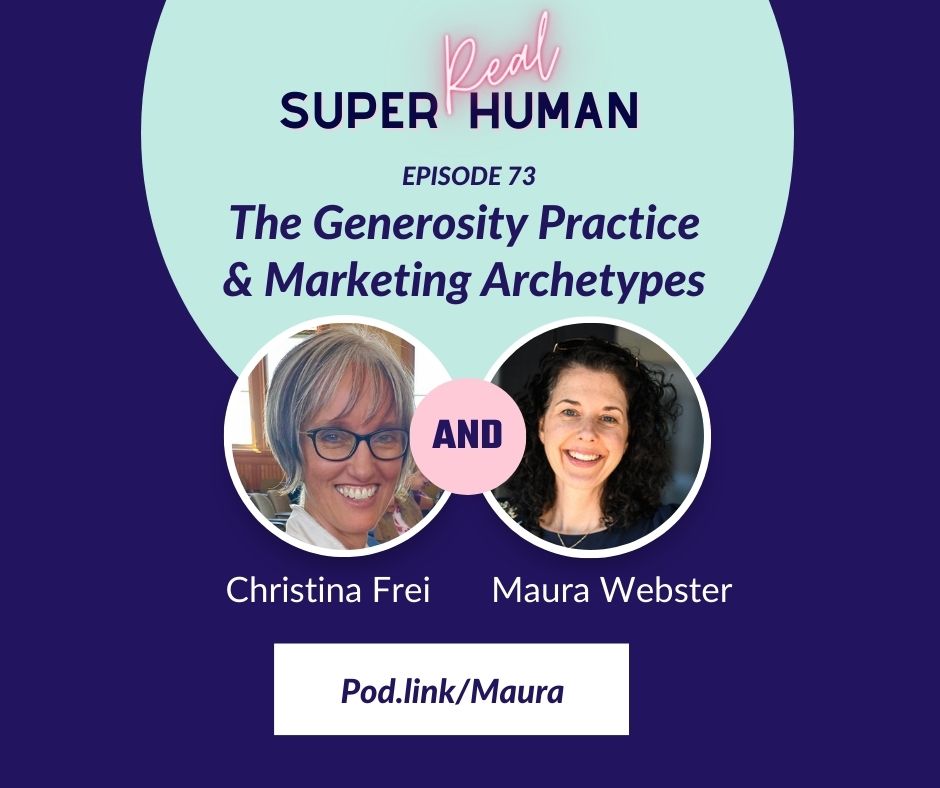 Episode #73
I welcome special guest Christina Frei in this episode to share with you her holistic marketing approach to running a business. You will learn how you can focus on authentic messaging, and take all the marketing shyness away so you can claim your voice and land your ideal clients.
Christina Frei owns a boutique marketing practice called Innate Marketing Genius, where she helps solo business owners become masterful content creators based on their own strengths and love of service. Christina's mission is to help her clients use their voice in the world and get clients by being authentic. Her holistic marketing approach grew out of a lonely, chaotic time when she moved to Boston all on her own and discovered a new way to really connect with people and keep things human.
You can find Super Real Human on Apple podcast, or your favorite podcasting platform!
Below is the link to the episode on Google Podcasts.