Super REAL Human Podcast – Self Maintenance with Leigh Casaceli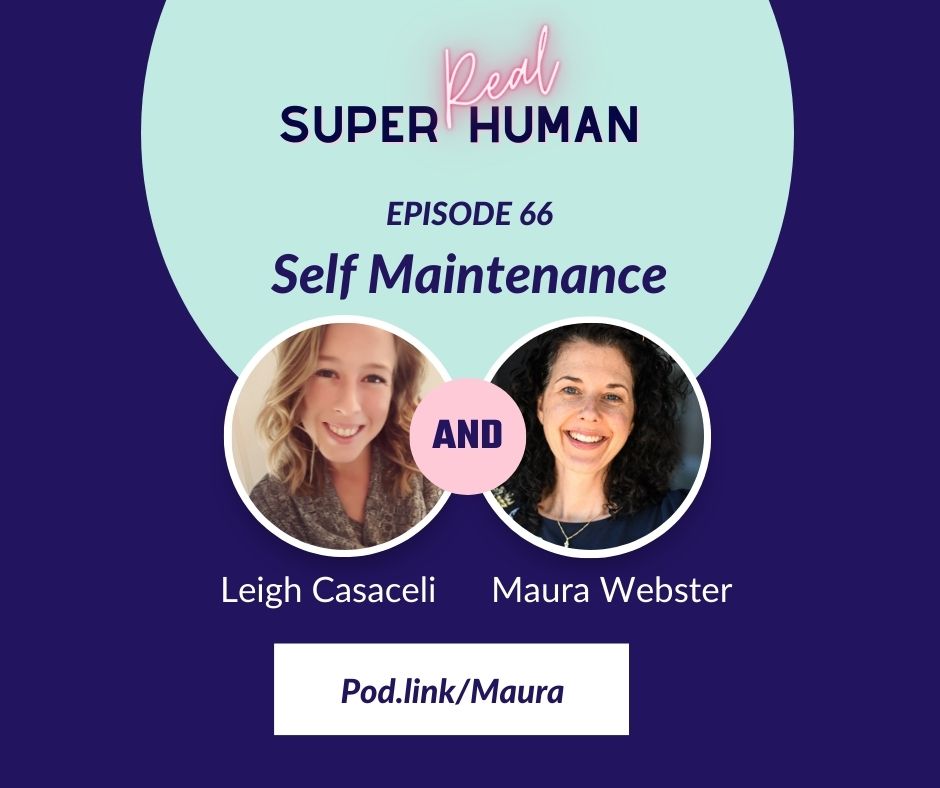 Episode #66
Self-maintenance is a cycle. So often, we find ourselves doing the work of self-improvement because there is something we want to change, or shift, in the way we're living/being/doing.
And, when we do the work, things improve…and then, over time in the cycle, we notice that old patterns or habits might be creeping back in. This is an opportunity to ask ourselves – where do I keep running myself into the ground? Is there a task I'm missing the mark on over and over?
This is where we get to learn to maintain in a way that works for us. Self-maintenance.
In this awesome conversation with Leigh Casaceli, she shined some serious light on this concept. You have to unpack each thing and create a better system. It takes time and effort. When those things unravel, the magnetism of your own energy gives back to you.
When you do the work, it's like it comes back to you x10.
If you want to hear more about how to practice self-care from Leigh Casaceli, then join this conversation with me on Super Real Human.
You can find Super Real Human on Apple podcast, or your favorite podcasting platform!
Below is the link to the episode on Google Podcasts.