Super REAL Human Podcast – Podcasting Authentically with Maura Webster & Caleigh Bell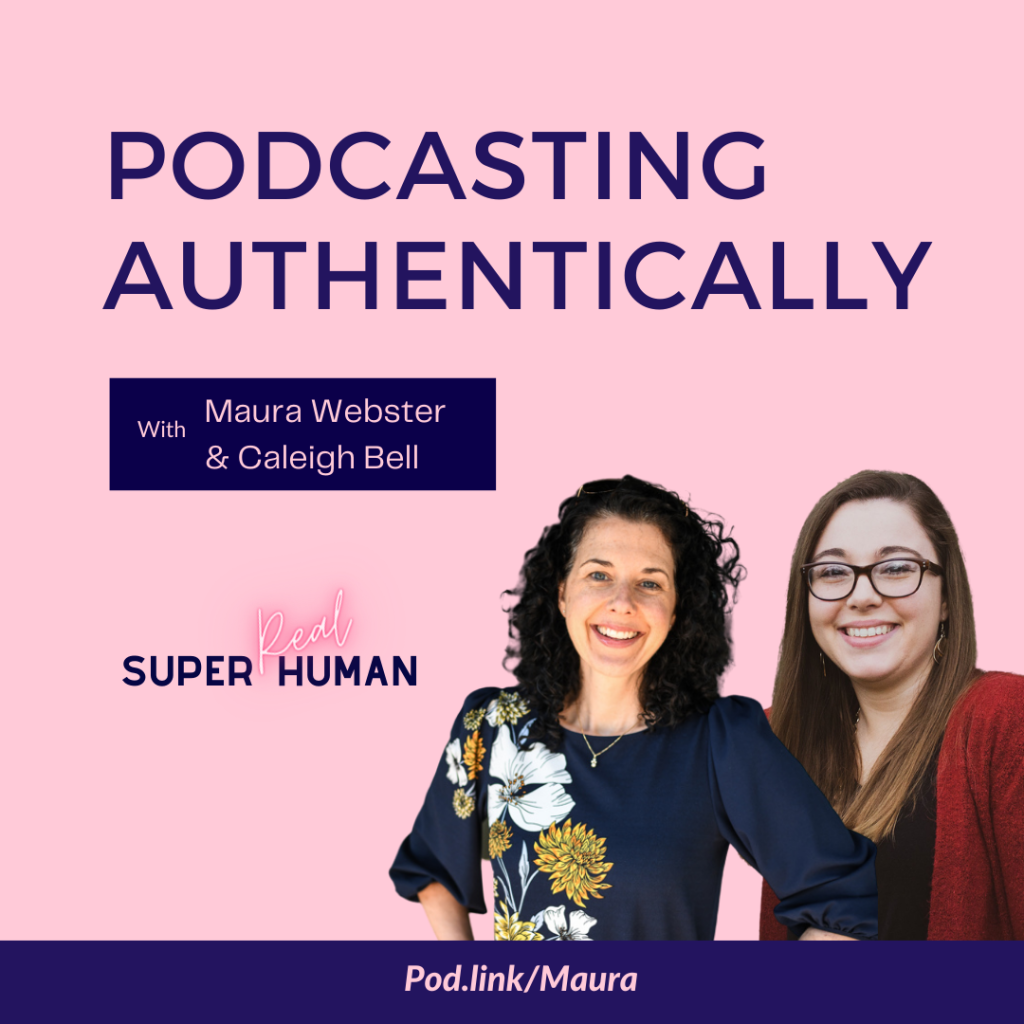 Episode #69
Often times you hear that podcasters need to niche down and stick to one particular topic. But I am here to debunk this misconception and talk about the importance of podcasting authentically.
I want to share with you the interview I recently had with Caleigh Bell on the All Things Podcasting podcast. Caleigh and I explain the importance of being authentically you, no matter what you discuss on your podcast. You will hear my podcasting journey, how my podcast has impacted my business, and how I am able to be more visible.
You can find Super Real Human on Apple podcast, or your favorite podcasting platform!
Below is the link to the episode on Google Podcasts.