Super REAL Human Podcast – Life Advice & More from Divorce Coach Becca Maxwell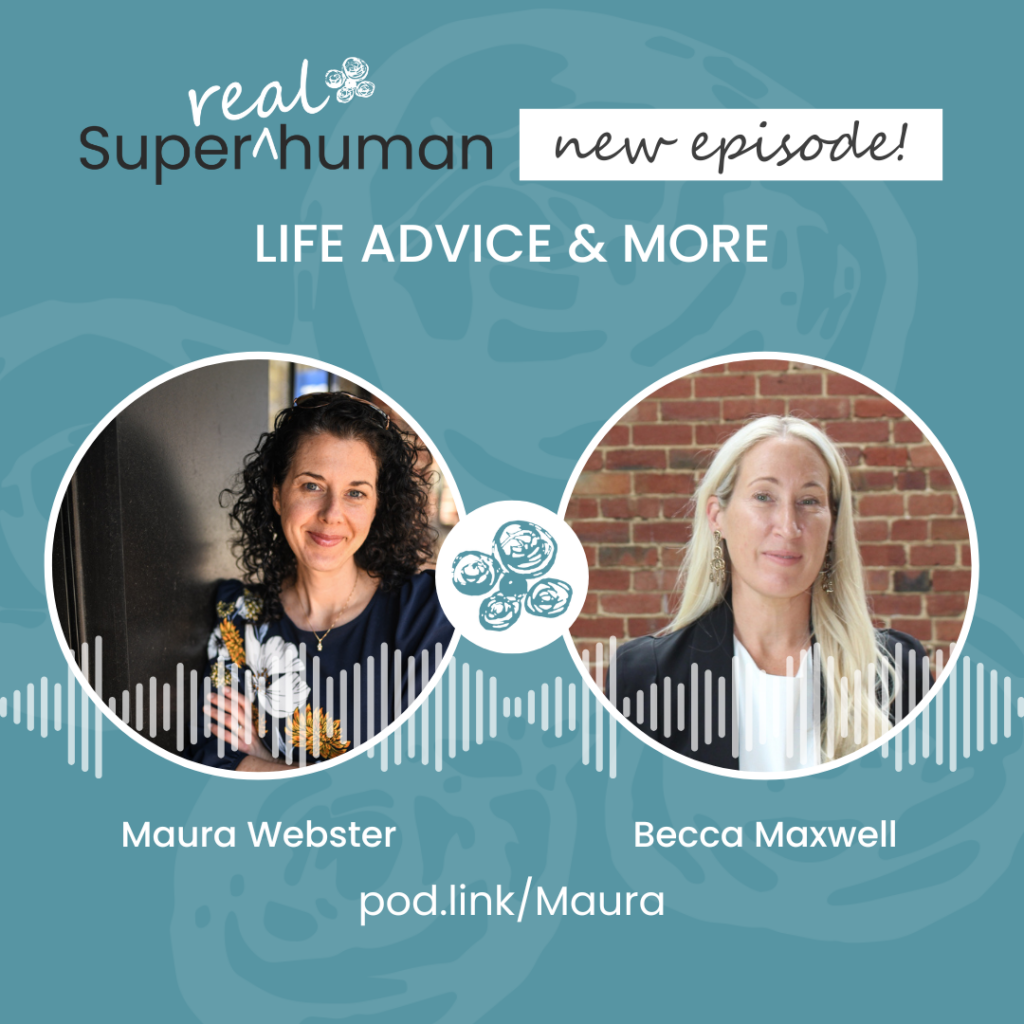 Episode #87
I recently had the honor of being on Becca Maxwell's podcast, Do Divorce Right, and we have continued our conversation on Super Real Human. Becca creates a warm and kind environment for people to share their positive divorce stories, allowing listeners to gain perspective and hope for the future. Becca and I have a friendly and open conversation, discussing Becca's journey into becoming a coach and the importance of positive stories. Becca expresses her belief that it is possible to come out of a complicated divorce process with a life that is better than before.
Becca Maxwell is a consultant, coach, and mentor for leaders in the marketing services industry. She talks with people every day about their relationships with clients, staff, collaborators, and themselves. Becca teaches people how to handle conflict, change and deal with difficult people.
You can find Super Real Human on Apple podcast, or your favorite podcasting platform!
Below is the link to the episode on Google Podcasts.