Super REAL Human Podcast – Journey with me!
Hey there! If you follow me at all on social media, you'll see that I've launched a podcast this past spring.
To help you get caught up, here are episodes 6 – 10 ! You can find Super Real Human on Apple podcast, or your favorite podcasting platform!
Below are links to each episode on Listen Notes.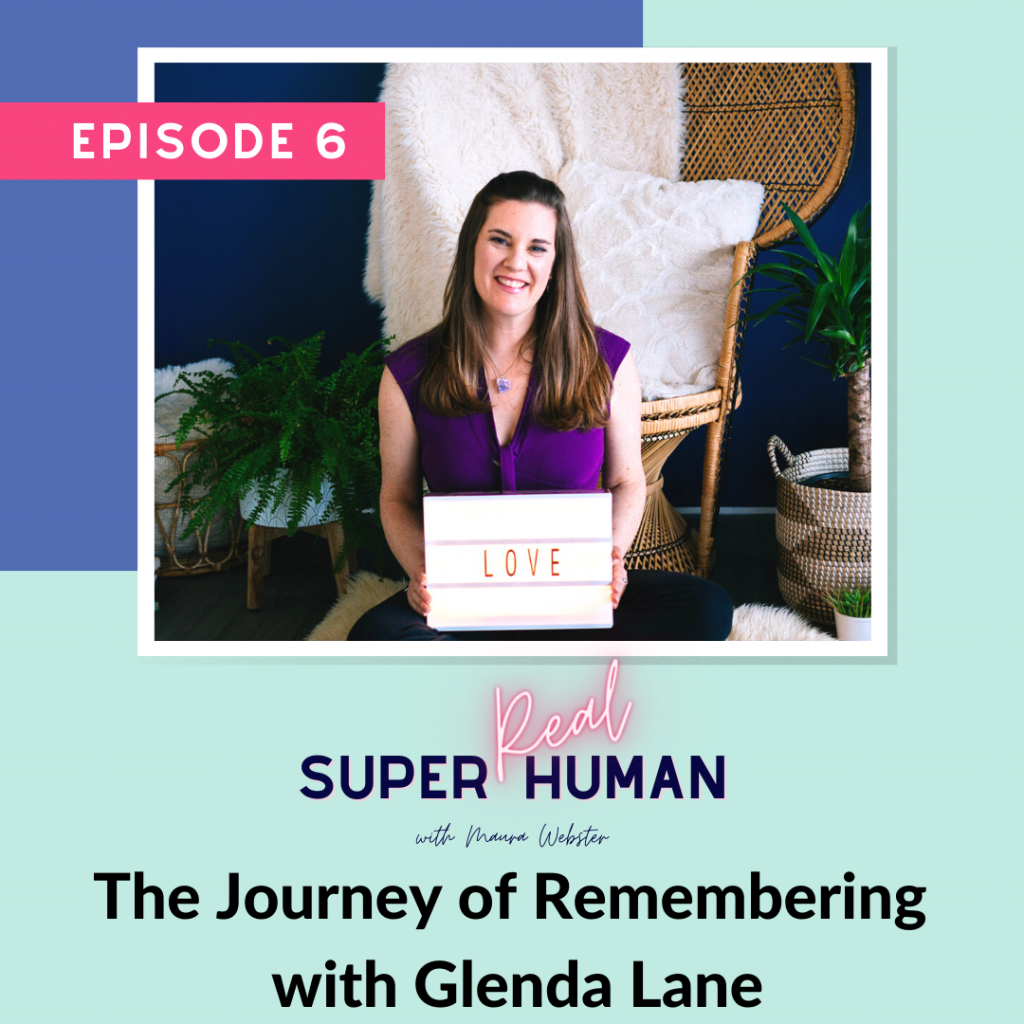 Episode #6
The Journey of Remembering with Glenda Lane
Are you taking really good care of yourself and your health? Or are you heading down a path that is not going to end well? You are not alone if you are feeling burnt out, exhausted, and overwhelmed. In this episode, Glenda Lane joins me to dive deep into the journey of remembering who you are as a person, the importance of self care, and the impact it has. Glenda has a combined 30 years of experience as a physical therapist and 10 years as an intuitive energy guide. She shows women who do it all that there is, in fact, another way to do it with more ease and spaciousness that doesn't cost their health and well-being.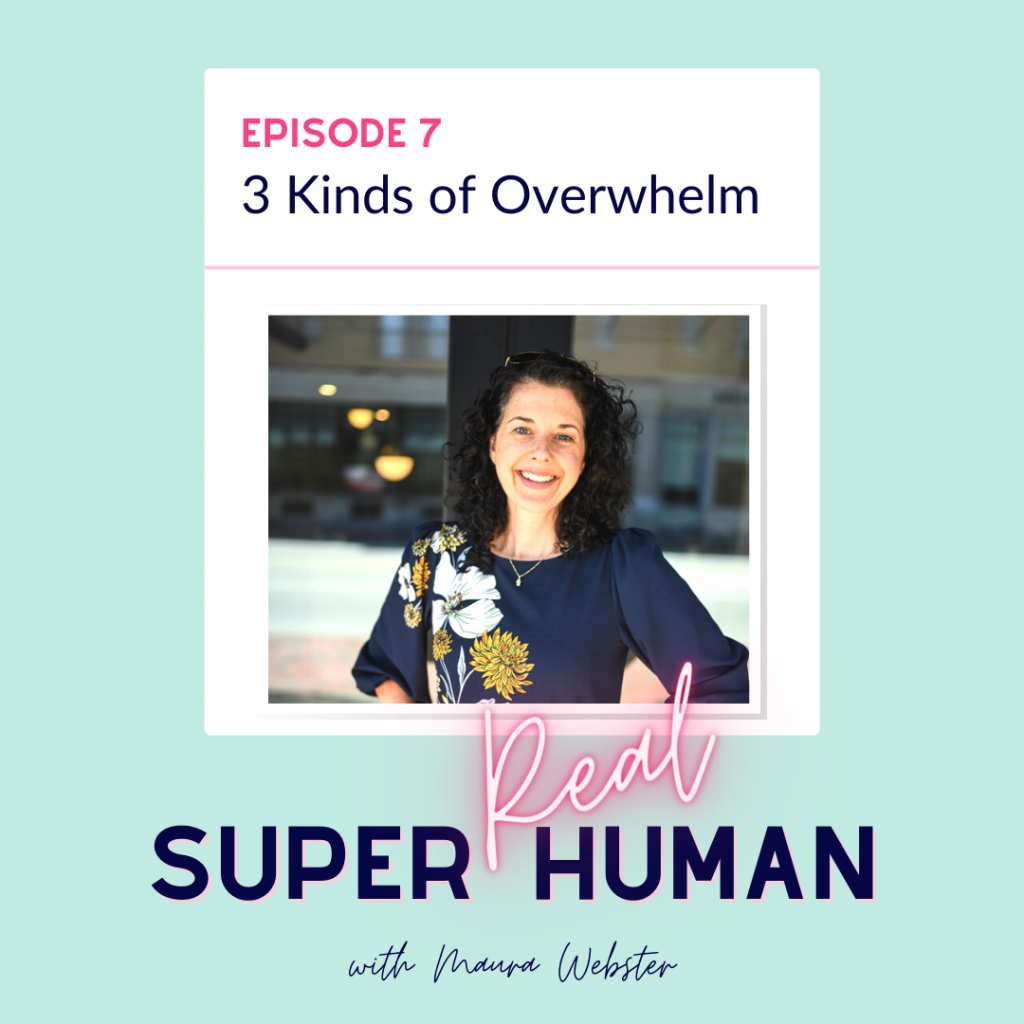 Episode #7
3 Kinds of Overwhelm
Do you get overwhelmed when you are excited, stressed, or just feeling down right heavy? How do you manage that paralyzing feeling? If you get consumed by the feeling of overwhelm, you are not alone. I share some insight into three kinds of overwhelm and how it takes over everyone in various degrees. Listen to this episode to gain some insight of the very normal feeling of overwhelm and some strategies on how to manage that heavy feeling.
Episode #8
Breathe Already!
Do you struggle with stress management in your everyday life? Do you hold in your breath when things are hard or tough? In this episode of Super Real Human, I dig into why we forget to breathe during super stressful situations. I share tips on how to process your internal feelings, ways to manage your stress, and be better to your body.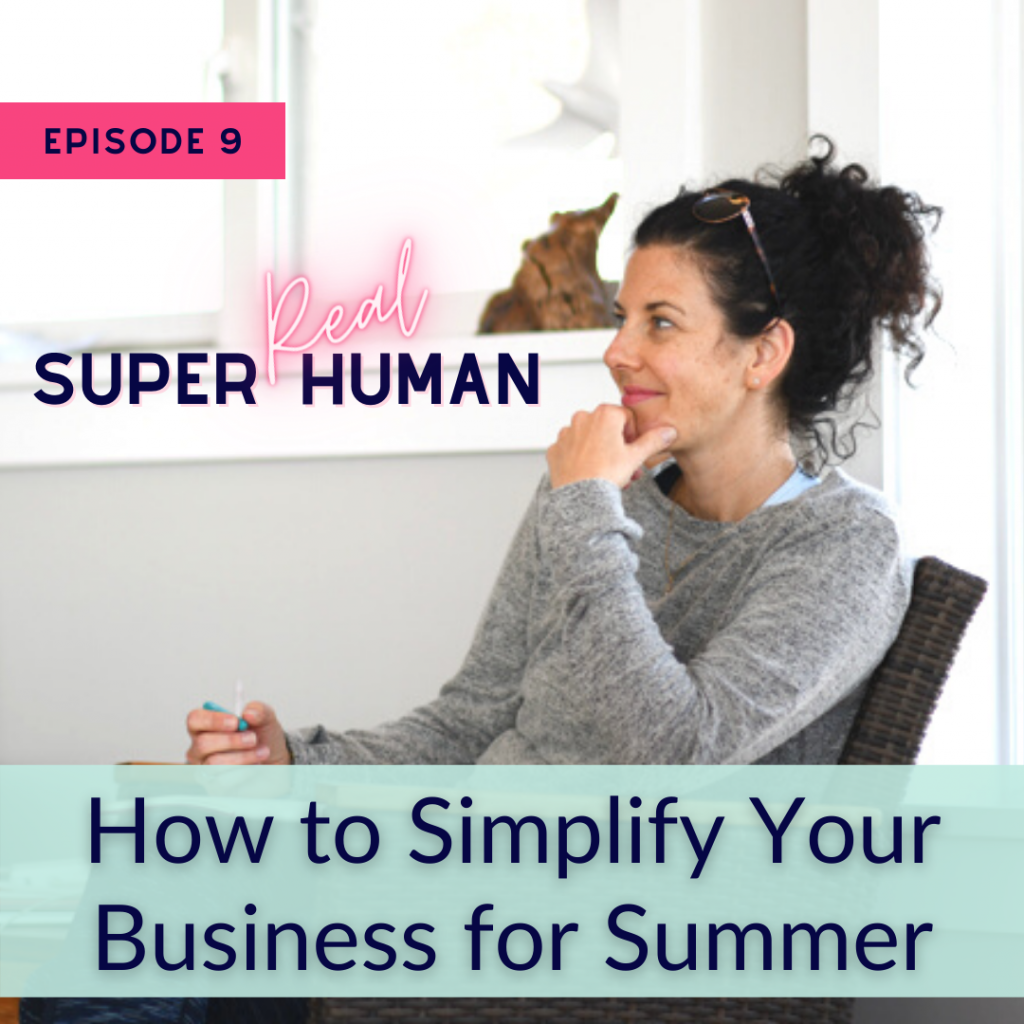 Episode #9
How to Simplify Your Business for Summer
Have you analyzed your business this quarter? Have you taken note of what has worked and the areas that need improvement? Do you know your goals for the next quarter? Are you taking time to rejuvenate yourself? Join me in this episode as I share how you can move forward in your business and still enjoy the important family moments in your life. I share steps on how to simplify your goals, create an action plan, and how to authentically show up while still enjoying family time.
Episode #10
Take a Vacation: How to Prepare for Time Off as a Small Business Owner
Do you tend to over schedule your personal and work life the week leading up to vacation? You want to have your to-do list complete so that it is not lingering in your brain all vacation, right? In this episode of Super Real Human, I take a dive into how to prepare for time off as a small business owner. I share strategies that I use to set up for a relaxing time away. This is important so that you can recharge to show up for yourself, your family and your businesses.