Super REAL Human Podcast – It's Not the Length, It's How Much You Love It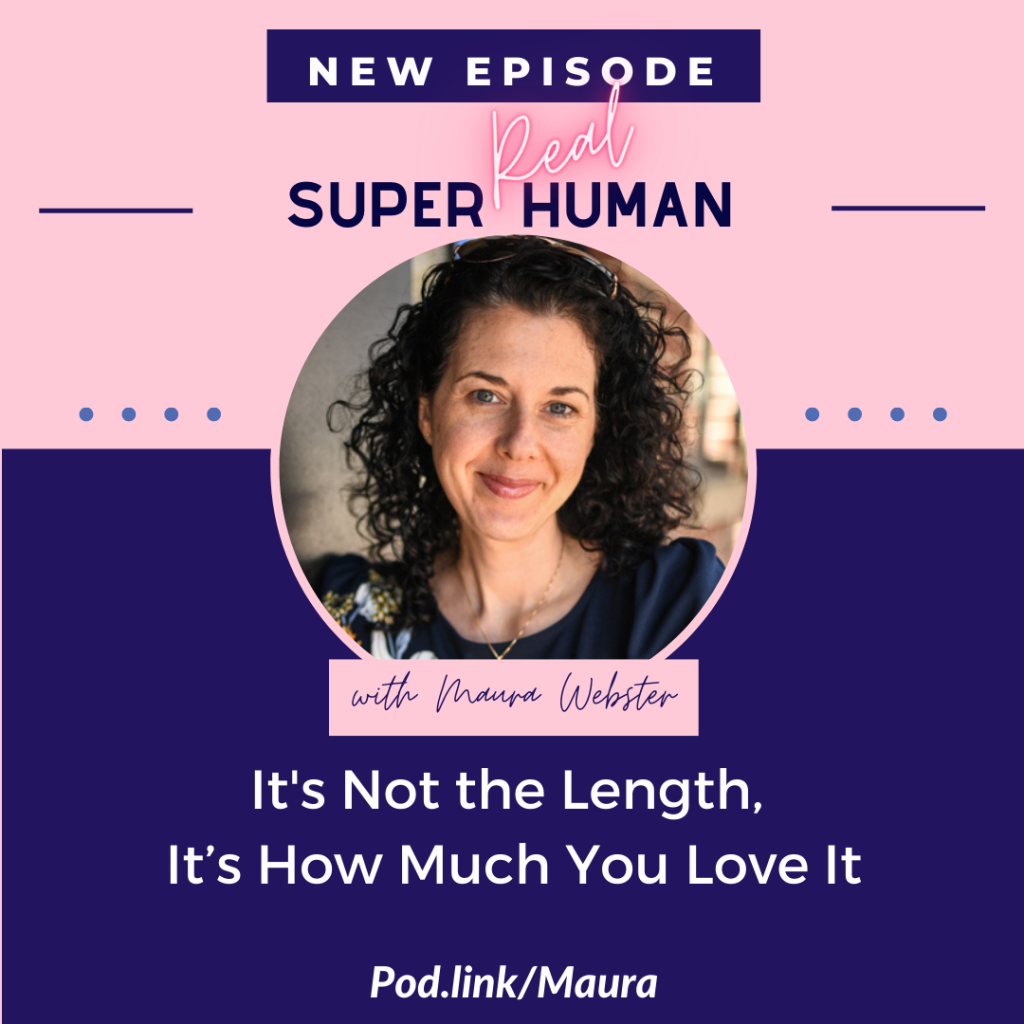 Episode #63
It's not the length, it's how much you love it. Before you get this twisted, I am talking about the length of your marketing plan. In this episode, I dig into what really matters with your marketing and communications plan. It doesn't matter how many pages it is or how many files it takes up. The size doesn't matter.
So, what does matter then? It's how much you love it. It's how much it excites and energizes you. That's what matters. If you want to hear the top three things that I consider should be included in your marketing plan, then this episode is for you.
You can find Super Real Human on Apple podcast, or your favorite podcasting platform!
Below is the link to the episode on Google Podcasts.