Super REAL Human Podcast – How to Repurpose Your (Podcasting) Content with Caleigh Bell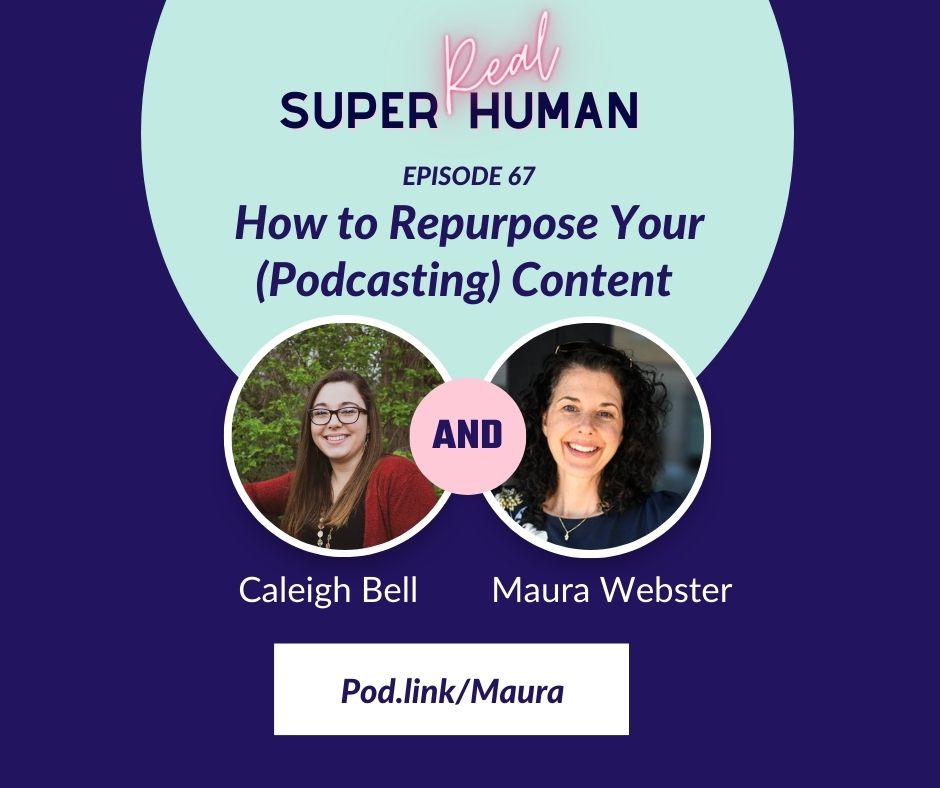 Episode #67
Let me guess, you have a podcast idea bouncing around in your head begging for you to take action. Here's the problem– you are overwhelmed and intimidated and you have no clue how to get started. Don't worry, you are NOT alone! I purchased my podcasting equipment two years before taking the jump and launching my podcast! This is exactly why I had Caleigh Bell join Super Real Human. You will hear how you can have evergreen content for your business and repurpose it on all of your social media platforms.
Caleigh is the owner of All Things Podcasting, which was created so business owners could have a one-stop shop for all of their podcasting needs. Caleigh and her team handle all aspects of podcasting. From launches, monetization, production management, promotion, guest management, pitching you as a guest on other people's podcasts, and so much more. All Things Podcasting has taken over in the space as the repurposing gurus when it comes to repurposing your podcast content into a YouTube channel, blog posts, emails, and social media posts.
You can find Super Real Human on Apple podcast, or your favorite podcasting platform!
Below is the link to the episode on Google Podcasts.