Super REAL Human Podcast – How to Find & Take Inspired Action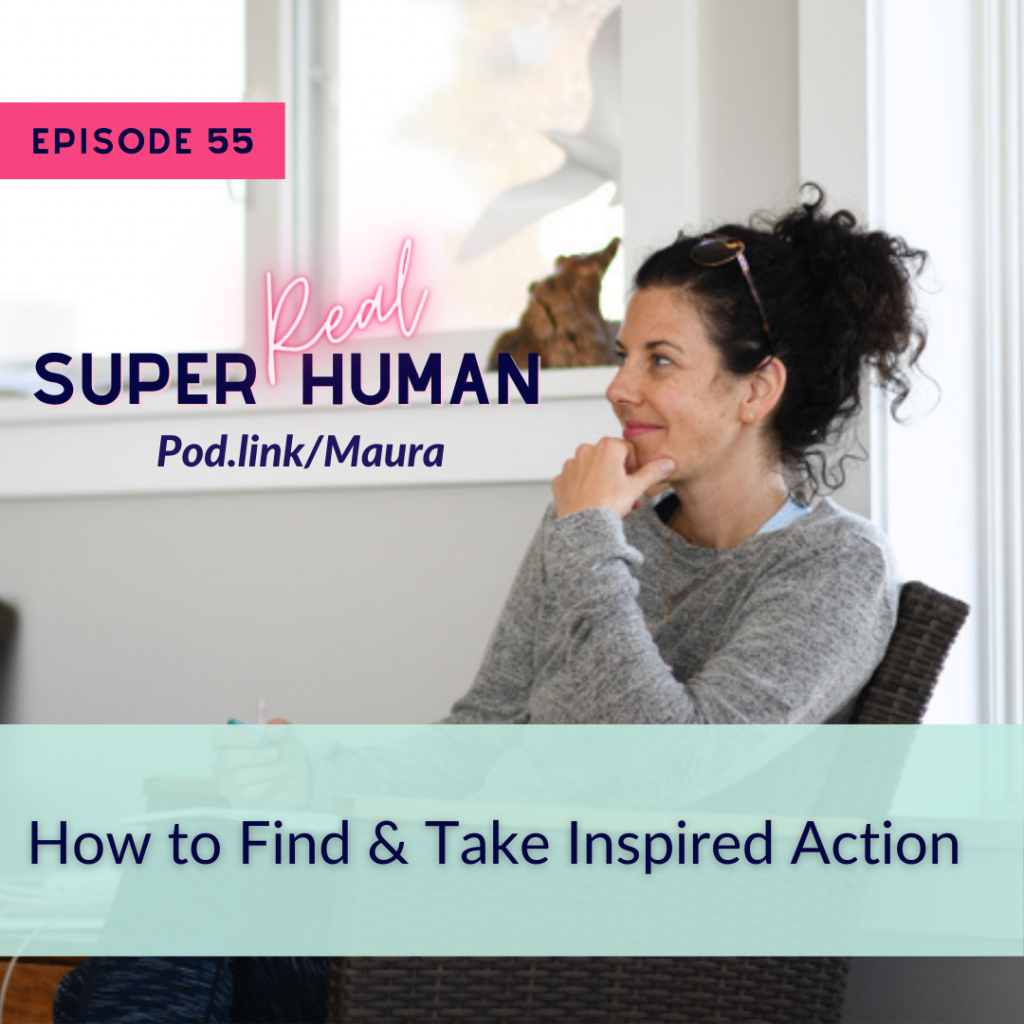 Episode #55
What motivates you to show up in your business? How do you find inspiration to take action? Inspired action is not something you can force. It happens. Usually when you least expect it! It's something that happens and for whatever reason inspires you to do something. Say something. Create something. It inspires you.   If you're feeling stuck, or like something is missing the mark and you can't put your finger on it, then join me in this episode where I share the three ways that I most frequently find inspiration.   Side note: Inspiration can often be quiet and subtle. You've got to listen and be open to what shows up.
You can find Super Real Human on Apple podcast, or your favorite podcasting platform!
Below is the link to the episode on Google Podcasts.