Super REAL Human Podcast – Faith, Trust and Pixie Dust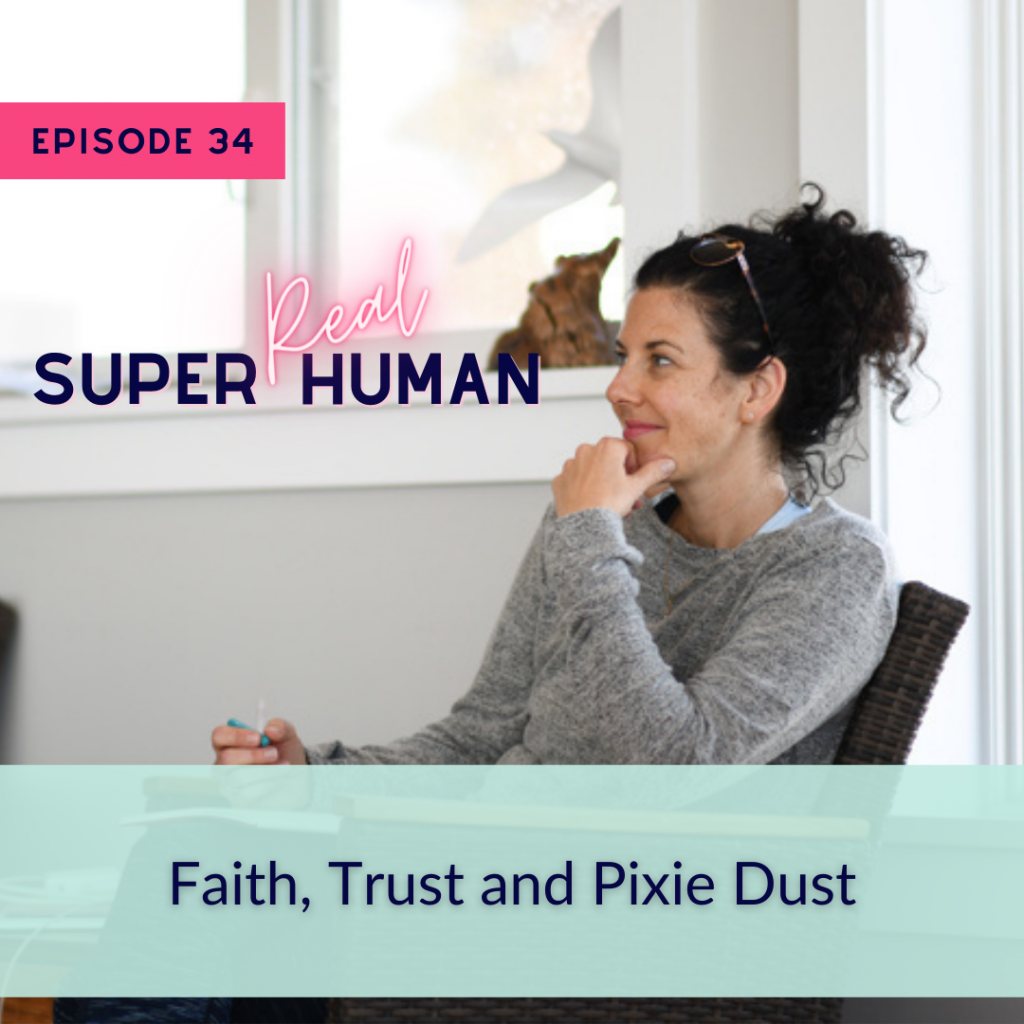 Episode #34
Do you feel like different hurdles keep showing up as a concept of testing you in life and in your business? Do you have ways of approaching and handling these experiences? I share in this episode that you are not alone and that hurdles pop up for me quite often. I dive into how I have worked through several recent experiences. I also shares how you too can leave behind those particular fears, anxieties, and triggers when they do show up next time.
You can find Super Real Human on Apple podcast, or your favorite podcasting platform!
Below is the link to the episode on Google Podcasts.