Super REAL Human Podcast – Big (Career) Transitions with Lauren Todd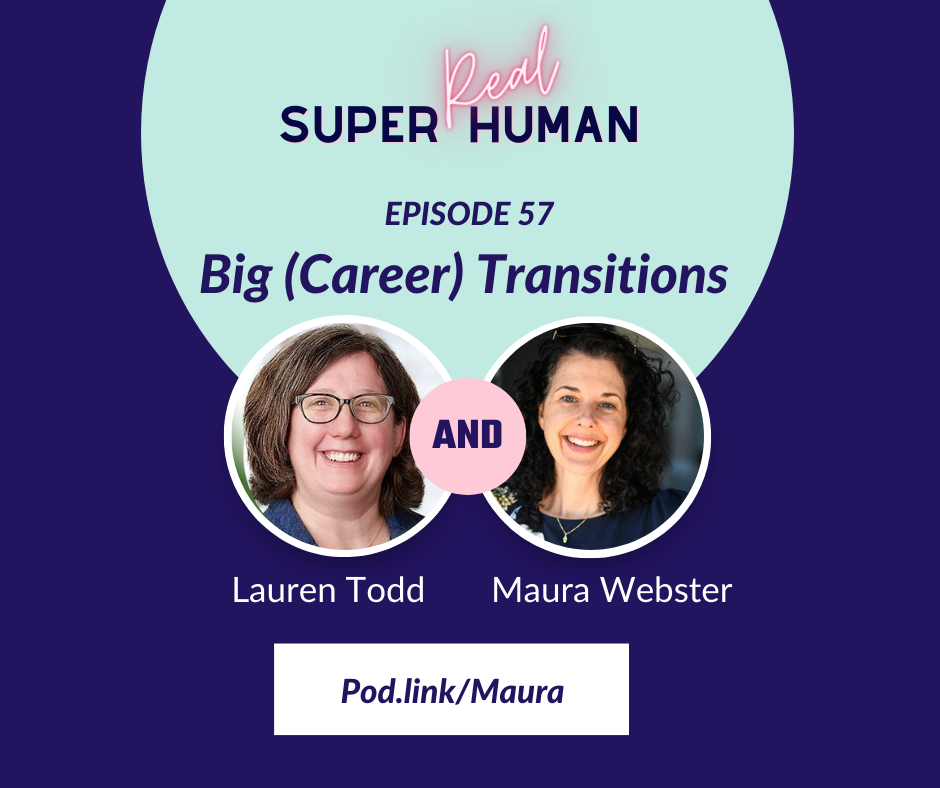 Episode #57
Do you feel like your corporate job has taken away your power, freedom, and energy? Are you looking for the courage and strength to take it all back? In this episode, I welcome Lauren Todd to share her incredibly powerful and inspirational story to call attention to the importance of mental health. Lauren climbed her way through the corporate ladder and became the Strategic Senior Human Resources Executive in her company. She focused on the development and execution of human capital strategy in support of the overall business plan and strategic direction of the organization. Her primary focus was the company, not herself or her family. 
Sound familiar?
If you are tired of the hustle and ready to take care of your mental and physical health, then join us in this episode. You will hear how Lauren took the leap and resigned from her corporate job and how she isn't looking back.
You can find Super Real Human on Apple podcast, or your favorite podcasting platform!
Below is the link to the episode on Google Podcasts.