Super REAL Human Podcast – Are you ready for a recharge?
Hey there! If you follow me at all on social media, you'll see that I've launched a podcast this past spring.
To help you get caught up, here are episodes 21 – 25 ! You can find Super Real Human on Apple podcast, or your favorite podcasting platform!
Below are links to each episode on Listen Notes.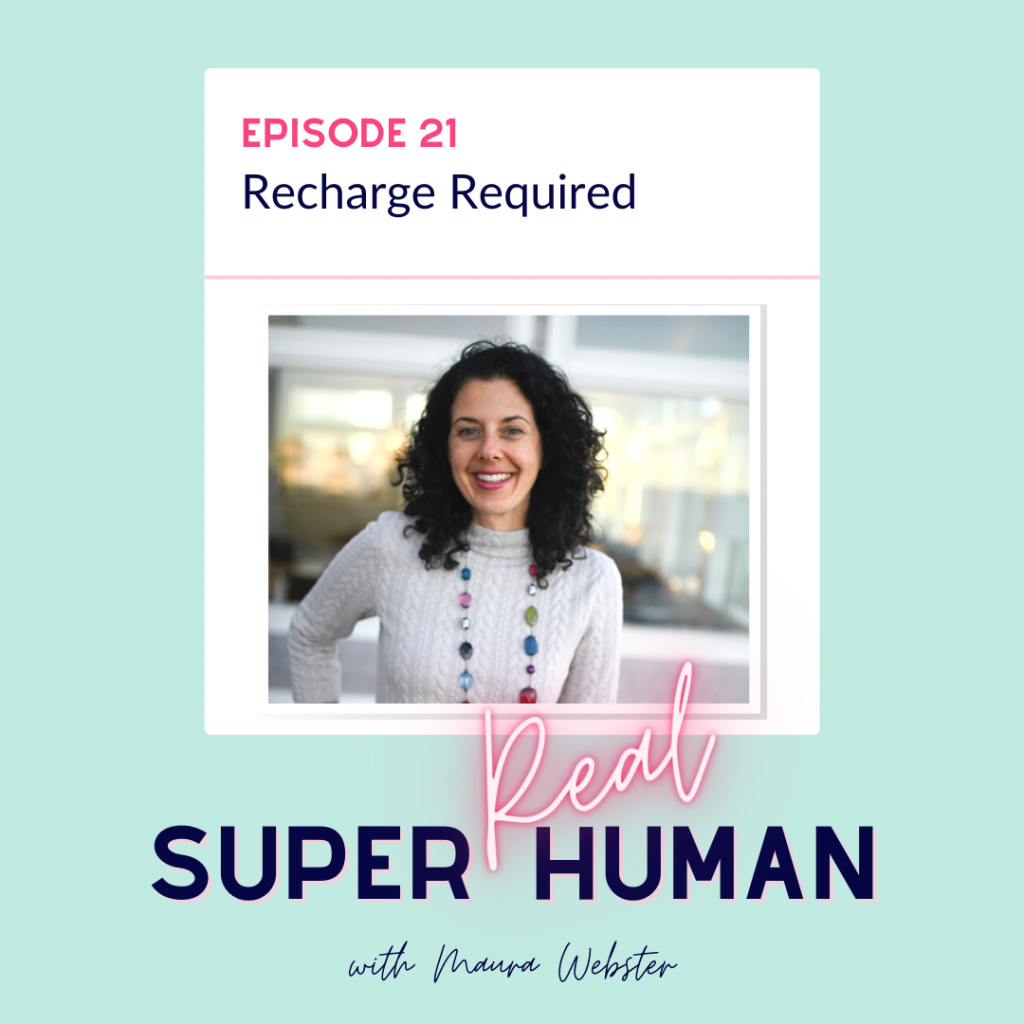 Episode #21
Recharge Required
Are you strategizing now for the rest and recharge that the holidays bring? Meanwhile, are you also trying to set your goals for the new year as an entrepreneur? In this episode, I dive into my thoughts on how to make the most of the holidays and how to prepare for ramping up her business and setting my goals for the next year.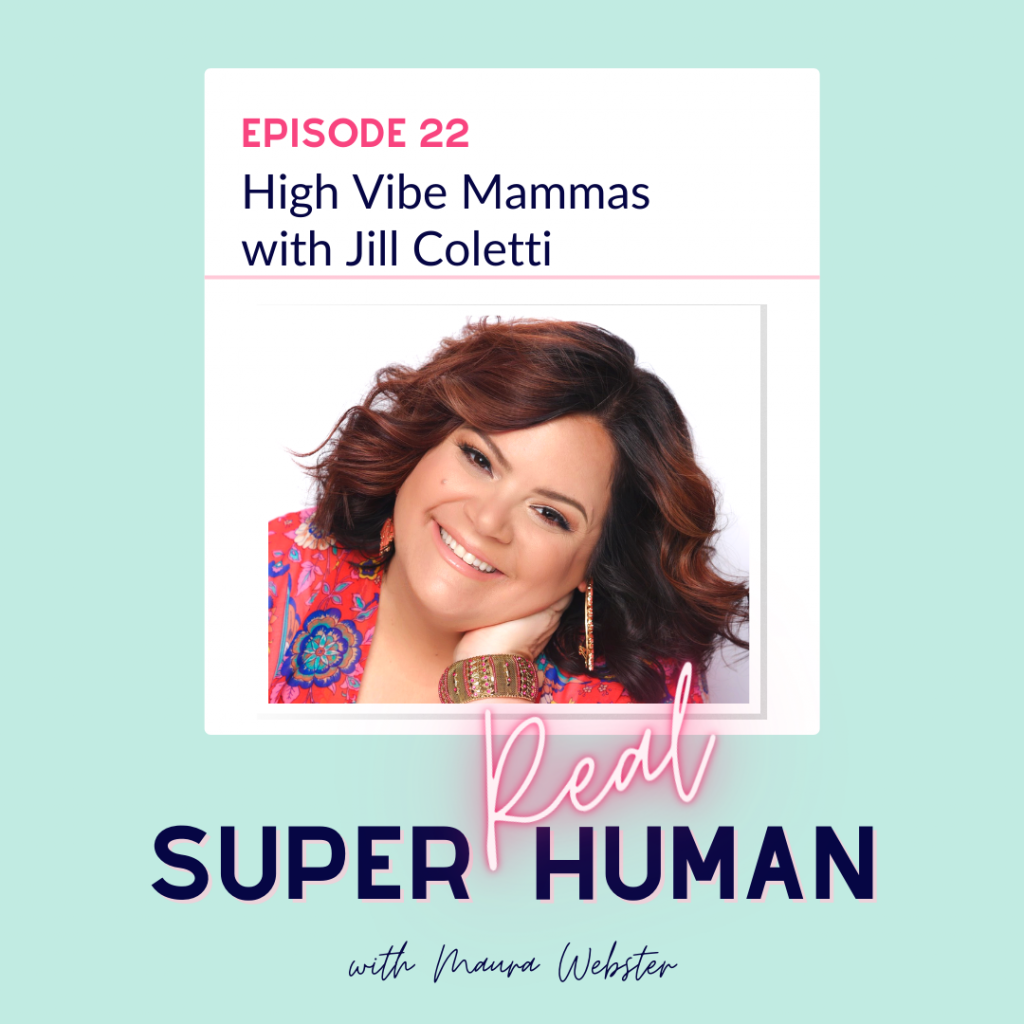 Episode #22
High Vibe Mammas with Jill Coletti
Do you struggle in taking the necessary steps for yourself as a person and your healing journey? As moms, we tend to wear all of the hats and do all of the things for everyone else in our lives. In this episode, Jill Coletti joins me to talk about healing and taking care of yourself as a human being. Jill talks about disrupting generational patterns and how healing yourself now will help set up your next generation for a healthier path. Jill is a Reiki master, teacher, multi-dimensional energy healer, certified life coach, content creator and author. Jill empowers amazing moms to create an extraordinary legacy for their kids, with their kids.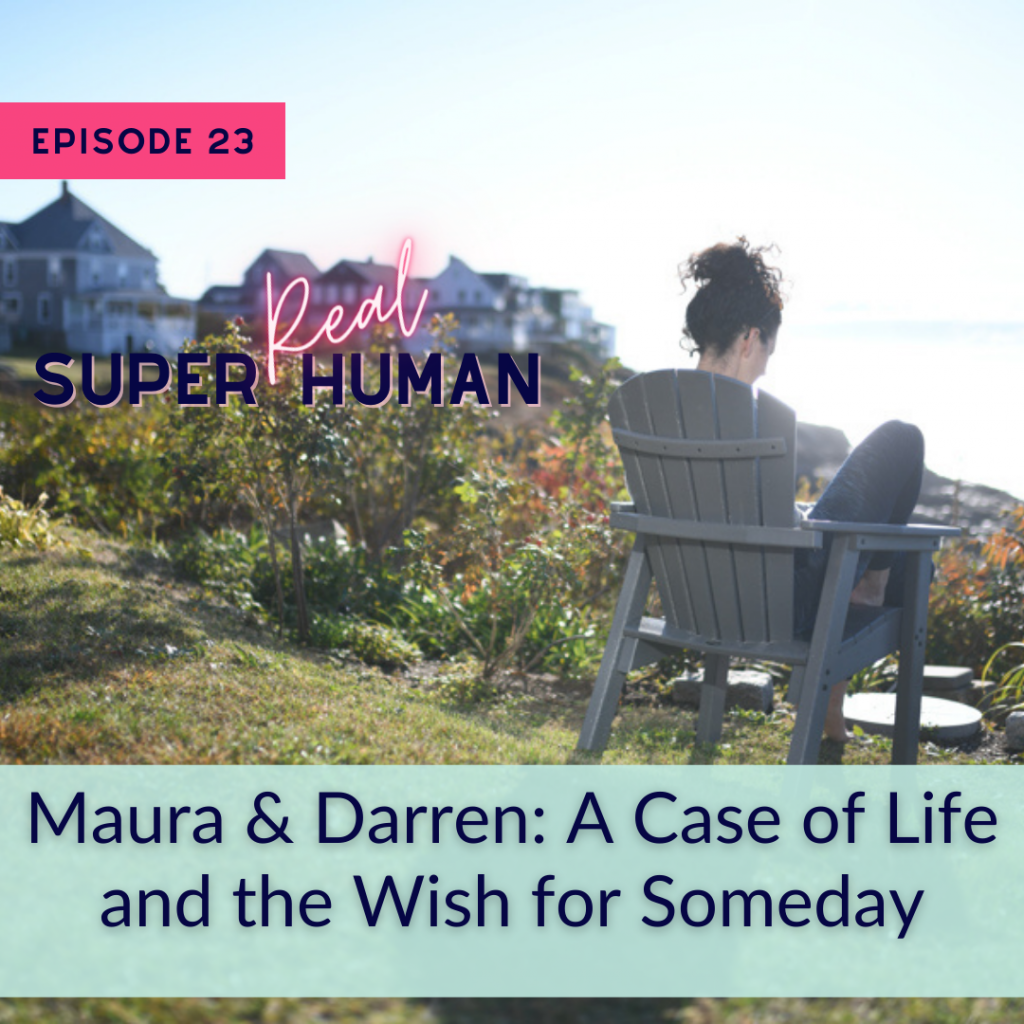 Episode #23
Maura & Darren: A Case of Life and the Wish for Someday
Are you going through your entrepreneurial journey to live in the moment for today? Or are you going through your journey for the wish for someday? In this episode, Darren joins me to discuss the impact of our relationship between our busy lives with their businesses and our daughters. We share how we are powering through life today for a calmer time in the future together.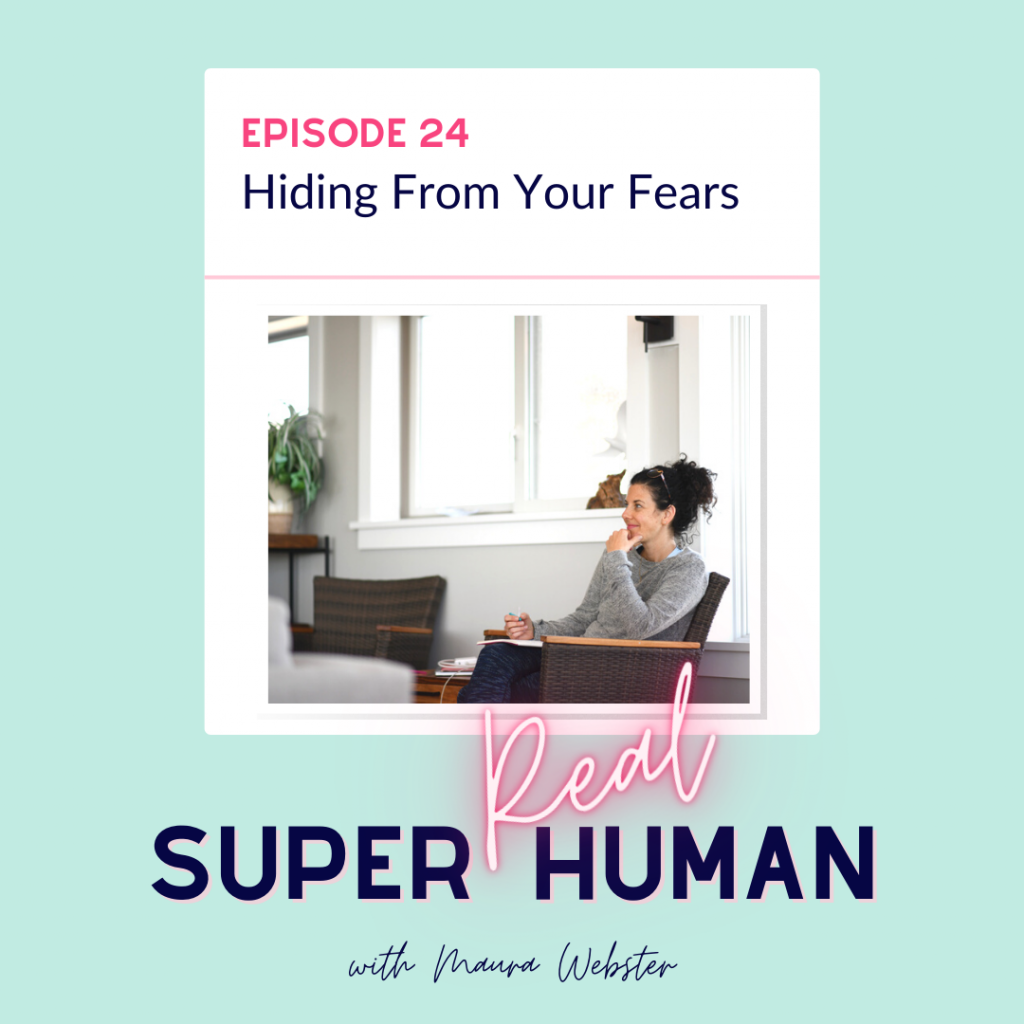 Episode #24
Hiding From Your Fears
What fears are you hiding from in either your personal life or even in your business? Are you afraid of the judgement from the people who are closest to you? How do you get through it? In this episode, I share my own personal fear of judgement and the things that trigger that fear from time to time. I share how I am able to face my fears so that I don't let them write my story. 
Episode #25
Becoming Untethered with Anissa Buckley
How have our lives physically and mentally changed throughout the generations? Anissa Buckley joins me on this episode to share her inspirational journey through life and how she is preparing herself for her midlife changes. Anissa is a nationally recognized health and wellness expert and a public speaker. She served as Vice-President of Health and Wellness at Vestcom International, where she advised 30 of the top US grocery and drug retailers on health and wellness strategies.