Super REAL Human Podcast – Adios 2022: My New Year Ritual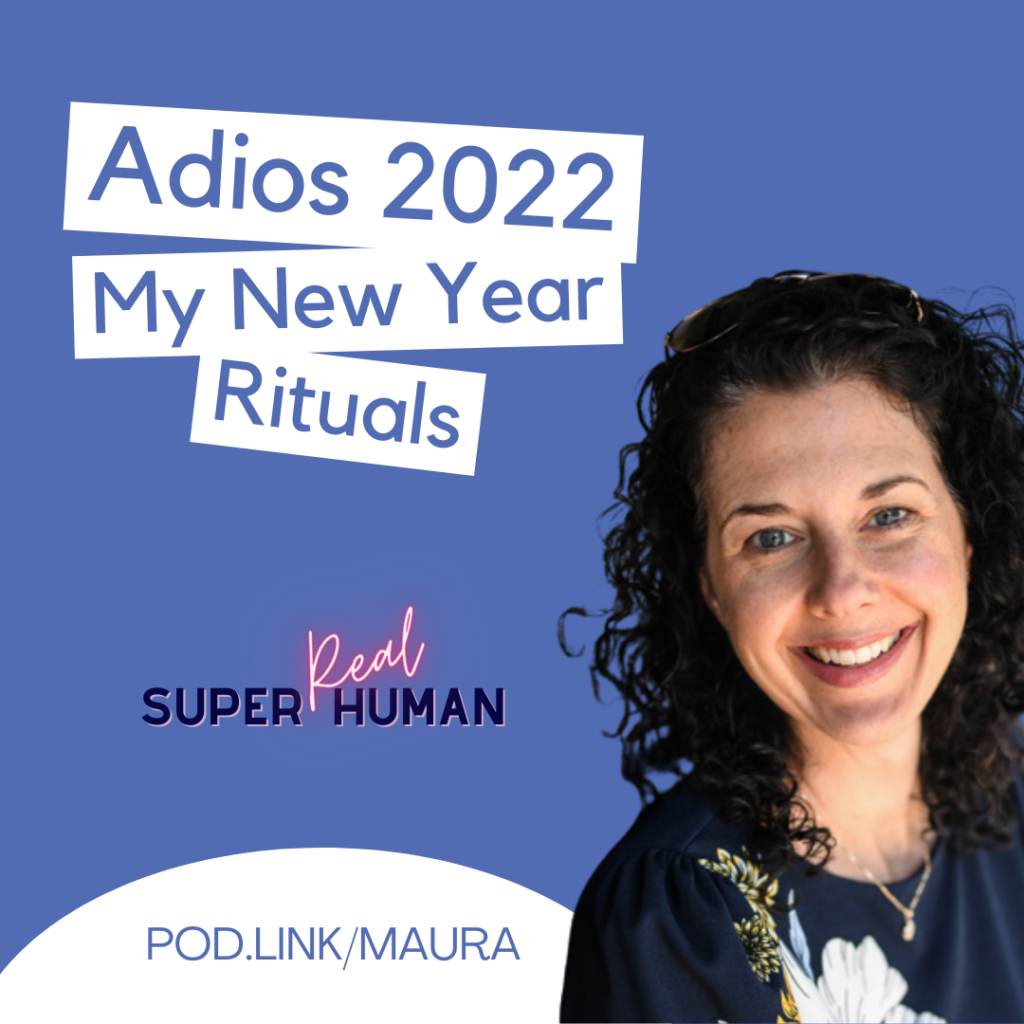 Episode #80
Who's ready to say adios to 2022?
Ladies and gentlemen, we made it. We're at the finish line. No matter what goals you set, no matter what mountains you have had to climb, or valleys you have had to climb out of in 2022, we are here and that is worth celebrating.
When it comes to flipping the big calendar page from one year to the next, oftentimes there's a lot to let go of. I have learned the more work I do on myself and my business, the more I grow. I have also learned that there are things I have picked up on that no longer serve me to be the best vision and version of myself. 
Join me in this conversation to hear my New Year's resolution and how you can start 2023 with a clean slate.
You can find Super Real Human on Apple podcast, or your favorite podcasting platform!
Below is the link to the episode on Google Podcasts.