Super REAL Human Podcast – About Being Better with Abbie Stasior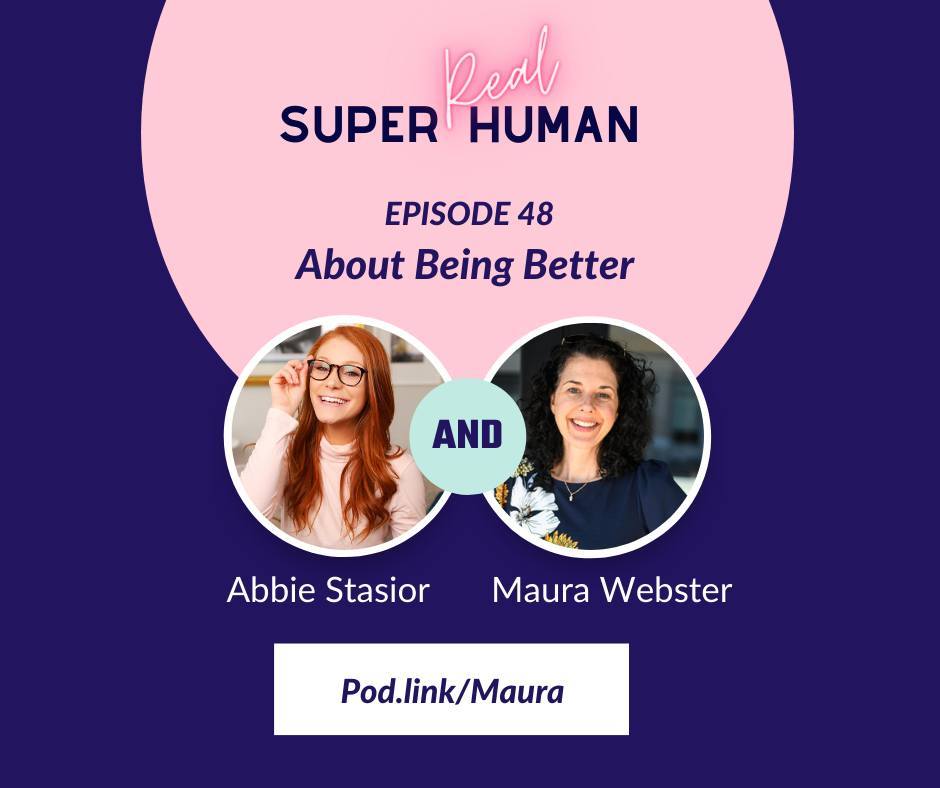 Episode #48
How do you feel when you think about being better and living a healthy lifestyle? How can you show up and stay on track with everything you have going on in your life? I am so thankful to have Abbie Stasior join the Super Real Human podcast to talk about those questions, and so much more. Abbie shares how you can easily maintain a healthy lifestyle and have a positive body image by having a simple mindset shift and staying consistent. Abbie Stasior is a Columbia University graduate student, soon to be a registered, dietician nutritionist. Abbie is the founder of About Being Better where they show people a diet-free, sustainable, healthy lifestyle that is truly possible by optimizing healthy habits and ditching the diet mentality. Abbie shows people how to use their health as leverage, to feel their best so that they can show up better in other areas of their life in order to make an impact.
You can find Super Real Human on Apple podcast, or your favorite podcasting platform!
Below is the link to the episode on Google Podcasts.