Super REAL Human Podcast – 3 Worries About Menopause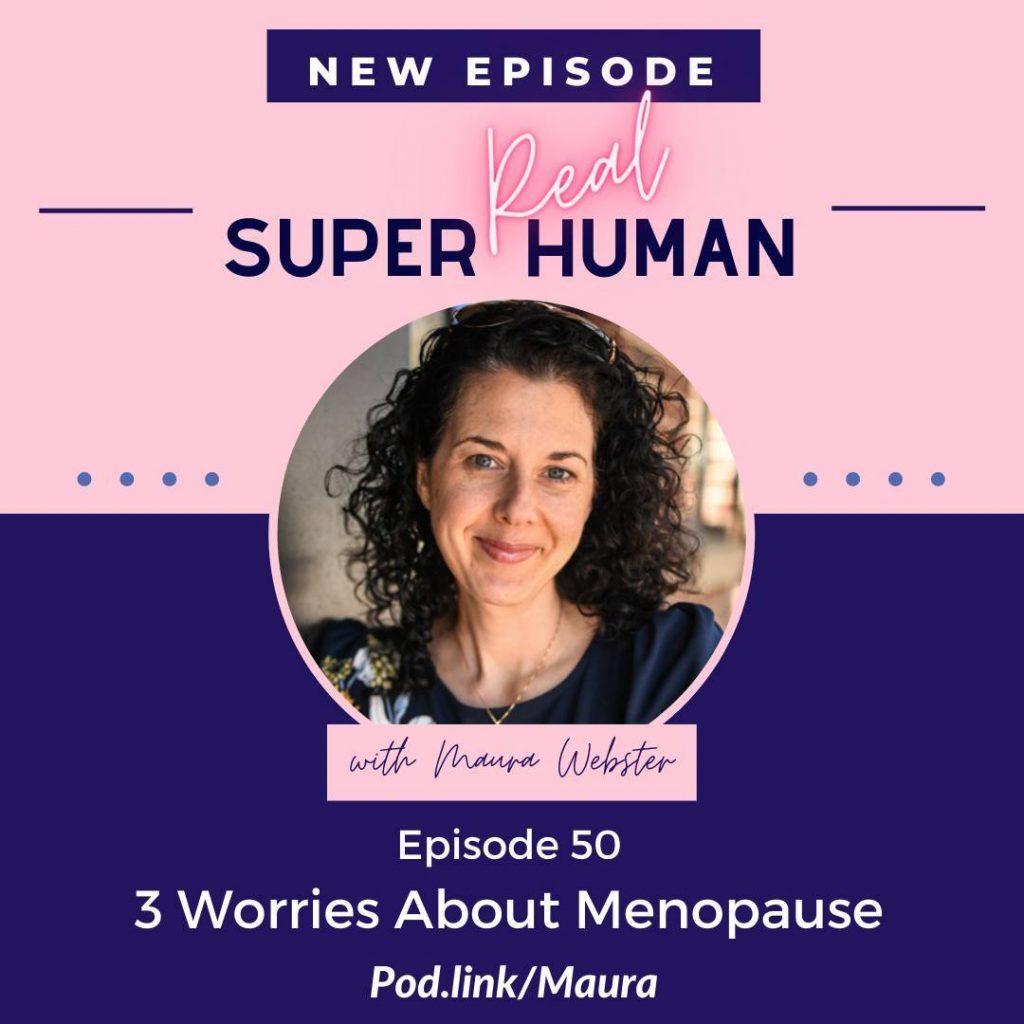 Episode #50
A woman's body goes through so many different changes in a lifetime, and quite frankly they are not openly discussed. With menopause, every woman's experience is different, depending on who you have on your team in terms of healthcare. In this episode, listen as I candidly share my story and what my three biggest worries were as I navigated through my journey with menopause. I want to help you push past the uncomfortableness through this process and make it a more normalized discussion. 
You can find Super Real Human on Apple podcast, or your favorite podcasting platform!
Below is the link to the episode on Google Podcasts.