A monthly membership for entrepreneurs who often feel overwhelmed, stuck, or lost and want to revive the spark & passion for their business!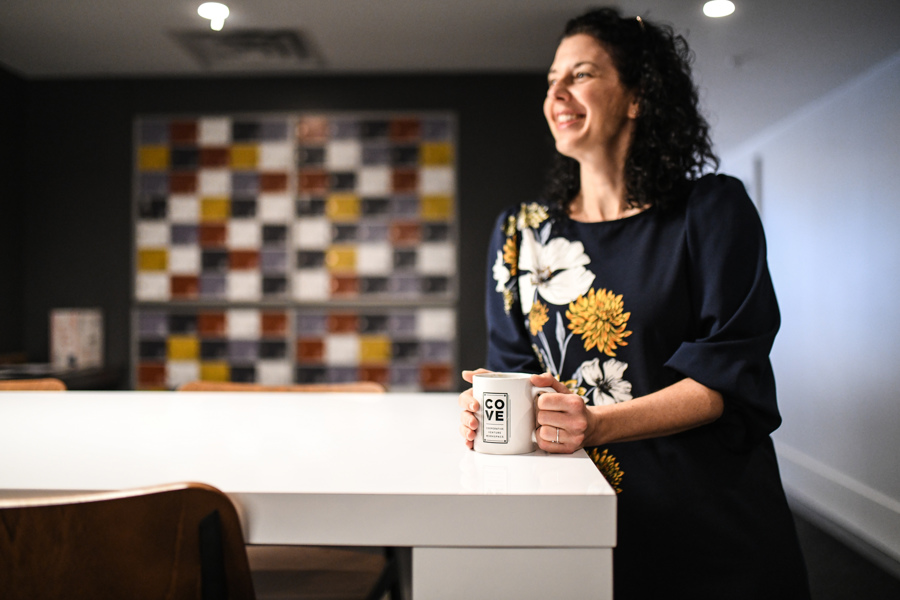 Being a small business owner can be lonely.
You're in your home office (maybe in your kitchen or on your couch??) more often than not, talking yourself out of doing the things, holding dance parties for one trying to up your energy, and doubting that your latest great idea will work.
Besides, where would you even start to make that program, service, or product sell? So, why bother???
Does this sound familiar?
You are overwhelmed by all the tactical "to-do's" of running a business - and you have no idea what to do next, or first, even.
You are lonely. I mean LONELY! It's hard doing this stuff on your own.
You try networking, but that business card collection isn't really getting you anywhere, and it feels so...surface.
You've found yourself stuck in your head, not taking action, and battling analysis paralysis...
Imagine...
You get to start each week with energy and inspiration.
You connect with other business owners and talk about real things going on in your business AND in life. HUMAN CONNECTION!!!
You are on top of things, planning your marketing activities ahead of the month...and setting goals you are excited about!
You have a coach and a community to bounce ideas off of and brainstorm how to move forward.
For the first time in a while, you're feeling organized, supported, engaged, accountable, energized, and inspired....and damn it feels AMAZING!
This isn't some fairy tale...
This is Mondays are for Marketing
Mondays are for Marketing - or MR4M as I like to call it in my calendar - started almost 5 years ago as an in-person un-networking event as an answer to a growing frustration that networking events were more focused on how many business cards people could swap and less on actually having meaningful exchanges. I wanted to provide a space where people could come, really talk to each other, share wins and challenges, learn something, and leave energized to tackle whatever was on top for the week.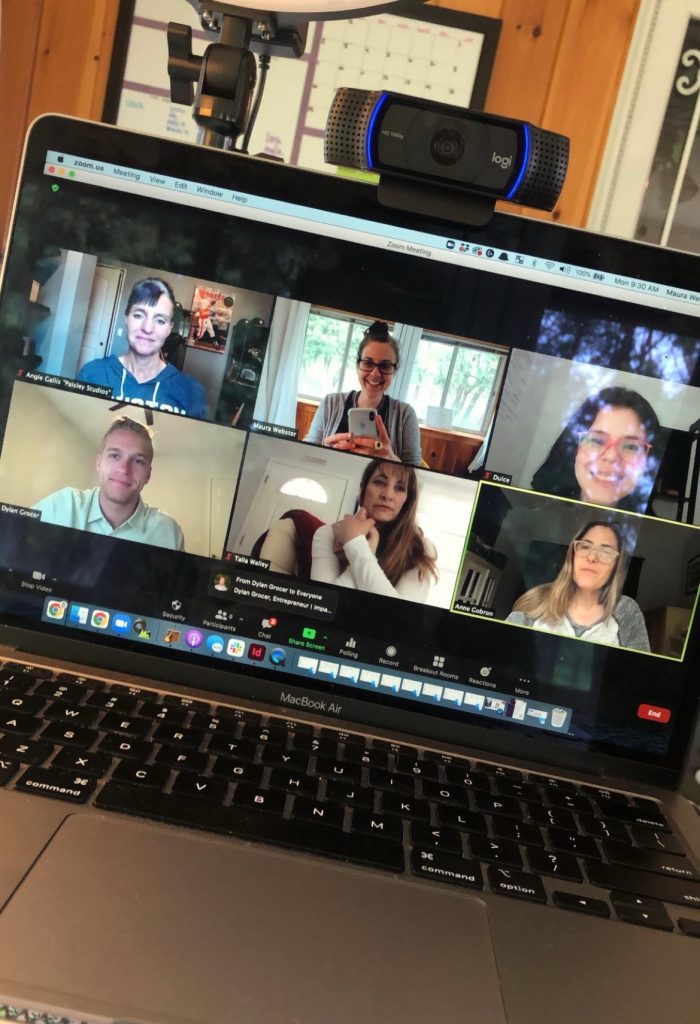 Since then, and through the transition to Zoom during the pandemic, it has become a well-loved resource for business owners and solopreneurs looking to engage with a supportive community, experience coaching, gain clarity, and grow their businesses.
Over the past few years, I started to have this inkling that this little community could be so much more. That this could really be the vehicle to help growing entrepreneurs build their businesses in ways that feel really good to them. To create a community that is collaborative and supportive and encouraging rather than competitive, passive, or disingenuous. To give people the tools, accountability, and access to expertise so they can see what an impact having the right support can have on their world.
What if I told you we could make marketing fun, easy, true and authentic, consistent, natural, normal…and feel good??
Mondays are for Marketing
The Membership
This membership is designed to help you revive the spark and passion for your business, be a part of an engaging community to share ideas, get support and accountability, and experience pop-up coaching.
Mondays are for Marketing Founder's Membership
$24.99/month
You'll gain clarity about your marketing, your business, your offers and more.
You'll set goals, plan your marketing activities, and share your progress, helping you stay accountable to YOU (with the help of your community).
You'll build new relationships with other small business owners and entrepreneurs, growing your network and making connections that last.
You'll be inspired to create content that YOU want to create. Content that matters to you and lights YOU up...(because it will also light your ideal client up, too)!
You'll get a taste of 1:1 coaching and mastermind work to help you expand, show up, and take action to reach your goals.
We celebrate, clarify, and create - that's how we work. 
Here's what you get inside Mondays are for Marketing:
Every month, you start each Monday off with the energy of MR4M!
1st Monday: Content Ideas & Inspiration
2nd Monday: Live Pop-up Coaching via Zoom
3rd Monday: Accountability Checks and Prompts in our Facebook Group
4th Monday: Next Month's Goal Setting and Action Planning
Bonus Mondays: It's a surprise!!!
And the best part...I'll show you how to find your marketing magic so you can grow your business, increase your revenue, and multiply your impact!
Get into your good vibes, and out of feeling stuck. We've all got to do Marketing, so let's step into the type of Marketer you want to be!
Learn how to find what works FOR YOU. We are going to embrace your magic and multiply that, making this whole 'running a business' thing easier...not harder.
Learn how to show up as you - raw, real, and authentically you. Learn how to build a plan that works with your life and that best suits you.
You are ready for MR4M...
If you are ready to
Find your people, your tribe, your community

Grow consistently & sustainably

Learn how to be more visible, and how to be comfortable while doing it

Experience coaching without having to jump into 1:1 work just yet

Get excited and energized about the work you do and the life you're building...every day
Questions!
So...what happens to the monthly Mondays are for Marketing calls that you have now?
Those calls have morphed into the membership. For years, people asked why I hadn't made this a membership...and the answer was that I liked it the way that it was. Over time, I saw the potential for these meetings to be so much more...so here we are!
How much access do I have to you?
You have me live on our Pop-up Coaching Calls, and I'll be in our Slack group answering your questions and cheering you on throughout the month!
Do I have to stay in MR4M for a certain amount of time? 
You're welcome as long as you like (as long as you share our value of kindness first!) If you are ready to move on from our community, you just have to give us 30 days' notice via email.
"[I learned that] I have all the tools within me to be a successful business owner! It doesn't mean I don't need guidance to pull it out in a way that's helpful, but I am MORE than capable of running my own business and succeeding. There were guideposts (the workbook, etc.), but the coaching is personalized even when in a group setting, and like, Maura just genuinely wants to help people (me) and see me succeed and it's very obvious!"
"I felt that the goals of my business were understood and that there was a genuine investment in my business's success and that my own preferences for marketing were understood. Not a cookie-cutter coaching approach or program."
"I felt like Maura and I were very similar and she understood how my brain worked when it came to business - so she's walked this path before, even if technically very different life circumstances behind it. I also knew that marketing and building a marketing foundation was super important to start with even this early on in my business because if I was going to go out on my own, I needed to be able to attract clients. Maura has created a space for folks like me to show up as we are!"